Data Center Operations Specialist - L2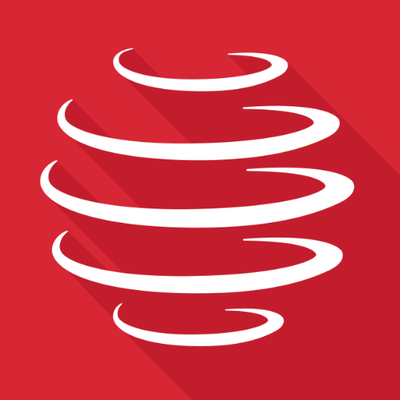 Global Relay
Operations
Brampton, ON, Canada
Posted on Saturday, March 25, 2023
Who we are:
For over 20 years, Global Relay has set the standard in enterprise information archiving with industry-leading cloud archiving, surveillance, eDiscovery, and analytics solutions. We securely capture and preserve the communications data of the world's most highly regulated firms, giving them greater visibility and control over their information and ensuring compliance with stringent regulations.
Though we offer competitive compensation and benefits and all the other perks one would expect from an established company, we are not your typical technology company. Global Relay is a career-building company. A place for big ideas. New challenges. Groundbreaking innovation. It's a place where you can genuinely make an impact – and be recognized for it.
We believe great businesses thrive on diversity, inclusion, and the contributions of all employees. To that end, we recruit candidates from different backgrounds and foster a work environment that encourages employees to collaborate and learn from each other, completely free of barriers.
We encourage you to apply if your qualifications and experience are a good fit for any of our openings.
Your role:
This position provides technical support of Global Relay's mission critical data center facilities, server environments and related infrastructure. This includes specification, installation, and testing of server and storage systems and peripherals within established standards, as well as development and maintenance of data center support systems such as automated system provisioning, asset tracking, space planning, cable management, equipment monitoring and maintenance. Activities require timely troubleshooting of hardware including servers, storage, use of monitoring application software and operating systems to monitor, diagnose and resolve unique, non-recurring problems. These responsibilities require independent and team-based analyses, initiative and good judgment, communication and problem solving while working with little supervision. This position is intended as a long-term position supporting Data Center equipment, not a transitionary roll into network administration or server administration.
Duties and responsibilities:
Assist operations staff with the installation, configuration and ongoing usability of servers, storage systems, peripheral equipment and software
Work with vendor support contacts to resolve technical problems with computer, mechanical and electrical equipment and related software
Interact with numerous computer platforms in a multi-layered client/server environment
Create and maintain a well-organized list of inventory of all equipment and parts, as well as software licenses and maintenance agreements
Create and maintain detailed documentation on usage procedures and policies
Recommend and perform upgrades on systems to ensure longevity
Assess functional needs to determine specifications for purchases
Perform asset tracking and space provisioning tasks as part of equipment deployments
Receiving, unpacking, assembling, racking and cabling of servers, storage systems and related components
Ensure facility is maintained to highest standards possible to ensure 100% uptime is achieved.
Maintaining service logs and records for work occurring in secure areas
Escort and supervise mechanical and electrical contractors when performing maintenance and repair work to ensure work does not jeopardize system availability
Assist in periodic security reviews and audits to ensure facility is always secure.
Perform rotating shift coverage to meet all support needs
Will be involved in shift work, including night shifts and emergency coverage
On-call coverage to provide additional support outside of regular business hours
About you:
The successful candidate will ideally have a post-secondary degree or diploma in Computer Science or Engineering related disciplines or applicable experience. Minimum 4 years of experience as a Junior Data Center Operations Specialist in supporting servers and data center needs within a mission critical environment, or have an equivalent combination of education, training and experience.
Essential qualifications include:
A good understanding of Microsoft Windows server and Linux environments an asset
Experience performing firmware updates on server equipment.
Experience using server monitoring and management tools an asset(HPE OneView)
Require excellent English verbal and written communication skills
Demonstrated knowledge of electrical power distribution systems and how they are used in a data center
Familiarity with mechanical equipment systems (CRAC, CRAH, evaporative cooling) an asset
Experience working in a mission critical data center facility
Excellent judgement skills in making critical decisions
Ability to lift and move large and awkward equipment safely
Working knowledge of VMware virtualization both on the server and client side an asset
Demonstrated knowledge of a large variety of server hardware configurations, able to assemble and repair server equipment
Demonstrated ability to work both collaboratively in a team environment as well as independently in an effective and organized manner in a complex and challenging environment
Comfortable working under pressure in a fast-paced environment
Strong organization skill and initiatives
Resourcefulness in problem solving abilities
Excellent cable management skills required
Attention to detail and desire to do best work possible.
Working conditions:
Working conditions entail working in the following environments:
Extended periods of work in Data Center spaces, which can be noisy and have temperature extremes
Extended periods of standing and lifting
Working on ladders and overhead
Physical requirements:
This position requires the ability to lift and carry 50Lbs, and has prolonged periods of standing.
What you can expect:
At Global Relay, there's no ceiling to what you can achieve. It's the land of opportunity for the energetic, the intelligent, the driven. You'll receive the mentoring, coaching, and support you need to reach your career goals. You'll be part of a culture that breeds creativity and rewards perseverance and hard work. And you'll be working alongside smart, talented individuals from diverse backgrounds, with complementary knowledge and skills.
Global Relay is an equal-opportunity employer committed to diversity, equity, and inclusion.
We seek to ensure reasonable adjustments, accommodations, and personal time are personalized to meet the unique needs of every individual.
We understand flexible work arrangements are important, and we encourage that in our work culture. Whether it's flexibility around work hours, workstyle, or lifestyle, we want to ensure our employees have a healthy work/life balance. We support and value a hybrid work model that blends collaboration with the team in the office and focus time from the comfort of your home.
To learn more about our business, culture, and community involvement, visit www.globalrelay.com.