Kitchen Porter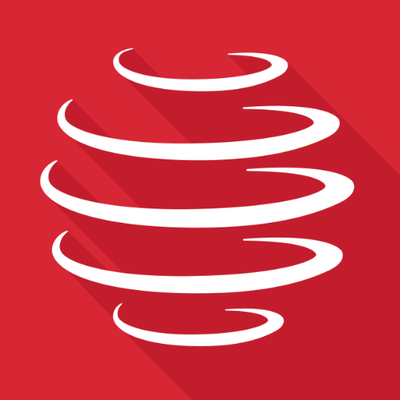 Global Relay
Vancouver, BC, Canada
Posted on Friday, March 10, 2023
Who we are:
For over 20 years, Global Relay has set the standard in enterprise information archiving with industry-leading cloud archiving, surveillance, eDiscovery, and analytics solutions. We securely capture and preserve the communications data of the world's most highly regulated firms, giving them greater visibility and control over their information and ensuring compliance with stringent regulations.
Though we offer competitive compensation and benefits and all the other perks one would expect from an established company, we are not your typical technology company. Global Relay is a career-building company. A place for big ideas. New challenges. Groundbreaking innovation. It's a place where you can genuinely make an impact – and be recognized for it.
We believe great businesses thrive on diversity, inclusion, and the contributions of all employees. To that end, we recruit candidates from different backgrounds and foster a work environment that encourages employees to collaborate and learn from each other, completely free of barriers.
We encourage you to apply if your qualifications and experience are a good fit for any of our openings.
Your Role:
The Global Relay Bistro team provides a high-quality from scratch breakfast and lunch program for it's Gastown office. We are looking for a Kitchen Porter to assist with dishwashing, preparation of ingredients, service of breakfast and lunch and other miscellaneous tasks. You will also help keep inventory on all consumable items, food and beverage supplies, in addition to the maintenance of food and beverage equipment throughout multiple floors in our Gastown office space. This is an entry-level position with a nice mix of tasks and offers an opportunity to learn in a professional kitchen environment. It is a physically demanding job and may require lifting heavy objects, standing on your feet for long periods, and walking up and down stairs to access storage, supplies, and coolers
Your Job:
Assisting the Culinary team with dishwashing, lounge maintenance, food preparation, and breakfast and lunch service
Performing daily stocking to multiple floors Including but not limited to:

Beverages and snacks
Filling milk dispensers
Plates and cutlery
Supplies and condiments

Daily cleaning and maintenance of all coffee machines, milk dispensers and coolers
Troubleshooting and liaising with vendors on machine issues as appropriate
Maintaining the cleanliness of all surfaces throughout the day in the Lounge(s)
Managing the Lounge continental breakfast station (i.e. milk inventory or snacks)
Assisting with any upkeep of our rooftop patio setup/cleanup
Organizing and putting away vendor deliveries in their proper storage areas
Performing weekly food & beverage inventory
About You:
Self-motivated and passionate about hospitality and food service
At least one year experience in a fast paced kitchen environment
Working experience in customer service
Strong multitasking abilities and ability to meet daily deadlines
Food safe certificate required
What you can expect:
At Global Relay, there's no ceiling to what you can achieve. It's the land of opportunity for the energetic, the intelligent, the driven. You'll receive the mentoring, coaching, and support you need to reach your career goals. You'll be part of a culture that breeds creativity and rewards perseverance and hard work. And you'll be working alongside smart, talented individuals from diverse backgrounds, with complementary knowledge and skills.
Global Relay is an equal-opportunity employer committed to diversity, equity, and inclusion.
We seek to ensure reasonable adjustments, accommodations, and personal time are personalized to meet the unique needs of every individual.
We understand flexible work arrangements are important, and we encourage that in our work culture. Whether it's flexibility around work hours, workstyle, or lifestyle, we want to ensure our employees have a healthy work/life balance. We support and value a hybrid work model that blends collaboration with the team in the office and focus time from the comfort of your home.
To learn more about our business, culture, and community involvement, visit www.globalrelay.com.