Windows Systems Administrator - L3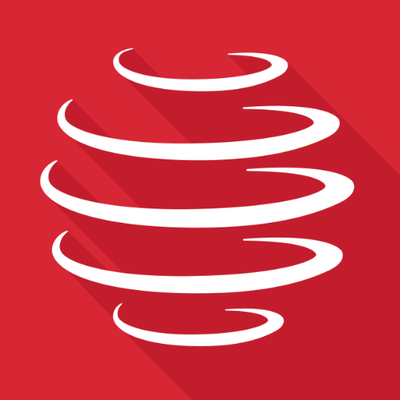 Global Relay
IT
Vancouver, BC, Canada
Posted on Tuesday, February 14, 2023
Who we are:
For over 20 years, Global Relay has set the standard in enterprise information archiving with industry-leading cloud archiving, surveillance, eDiscovery, and analytics solutions. We securely capture and preserve the communications data of the world's most highly regulated firms, giving them greater visibility and control over their information and ensuring compliance with stringent regulations.
Though we offer competitive compensation and benefits and all the other perks one would expect from an established company, we are not your typical technology company. Global Relay is a career-building company. A place for big ideas. New challenges. Groundbreaking innovation. It's a place where you can genuinely make an impact – and be recognized for it.
We believe great businesses thrive on diversity, inclusion, and the contributions of all employees. To that end, we recruit candidates from different backgrounds and foster a work environment that encourages employees to collaborate and learn from each other, completely free of barriers.
We encourage you to apply if your qualifications and experience are a good fit for any of our openings.
Your Role:
The Windows Administrator – L3, is a key member of the Operations team and works closely with other System Administrators, Desktop, Security, and Cyber Security Operations Center teams.
The Senior Windows Administrator is responsible for the design, management, and support of our Windows environments, with a focus on corporate services for Exchange, Active Directory, and desktop management (GPO, SCCM, MDT, MSI re-packaging).
Your Job:
Administer corporate Active Directory and Microsoft Exchange environments, act as a SME for other internal and client facing AD & Exchange deployments
Develop, implement, and manage desktop management policies related to securing desktops, applying group policies, and deploying software
Update documentation, write new procedures, and detail Exchange and Active Directory configurations
Deliver timely and high quality incident resolution and post-incident analysis focusing on root cause, prevention, and knowledge transfer
Develop and implement strategies for providing proactive support resulting in fewer incidents, increased availability, or accelerated deployments
Respond in a timely manner to Support and Operations cases related to Exchange, AD or other Windows Server issues
Ensure all Windows systems operate with a high service availability
Ensure that the corporate services adhere to our Business Continuity and Disaster Recovery Programs
About You:
Minimum 5 years of direct experience with Exchange and at least 10 years of overall experience in IT administration and advanced computer support
Technology infrastructure design, implementation and management including Microsoft Active Directory, DNS, DHCP, LDAP, MDT, and SCCM
Ability to monitor, test and analyze system activities to ensure maximum performance, efficiency, and availability
Ability to analyze system usage and plan for growth or increases in system capacity
Ability to identify and resolve problems affecting systems performance, efficiency, and availability in a timely manner
Ability to assess the need for any system reconfigurations (minor or significant)
Extensive knowledge of Microsoft Exchange including experience with mailbox server failover and cluster management
Extensive knowledge of Windows server, Active Directory, DNS, DHCP, DFS, DFS-R, File and Print Services, and GPO validation, management, and implementation
Knowledge of Microsoft Exchange PowerShell commands needed to manage Exchange features, roles, mailboxes, performance and troubleshooting
Comfortable with Microsoft Office applications including Microsoft Project and Visio with knowledge of Office Outlook features, configuration and troubleshooting
Experience with troubleshooting & resolving complex technical problems, writes reports and creates documentation processes and procedures
Demonstrated ability to work both collaboratively in a team environment as well as independently in an effective and organized manner in a complex and challenging environment
Comfortable working under pressure in a fast-paced environment
Excellent interpersonal and communication skills in both verbal and written English
Strong organization skill and initiatives
Resourcefulness in problem solving abilities
Knowledge of IP phone systems would be considered an asset
Microsoft MCSA, A+, or MTA certification would be considered an asset
What you can expect:
At Global Relay, there's no ceiling to what you can achieve. It's the land of opportunity for the energetic, the intelligent, the driven. You'll receive the mentoring, coaching, and support you need to reach your career goals. You'll be part of a culture that breeds creativity and rewards perseverance and hard work. And you'll be working alongside smart, talented individuals from diverse backgrounds, with complementary knowledge and skills.
Global Relay is an equal-opportunity employer committed to diversity, equity, and inclusion.
We seek to ensure reasonable adjustments, accommodations, and personal time are personalized to meet the unique needs of every individual.
We understand flexible work arrangements are important, and we encourage that in our work culture. Whether it's flexibility around work hours, workstyle, or lifestyle, we want to ensure our employees have a healthy work/life balance. We support and value a hybrid work model that blends collaboration with the team in the office and focus time from the comfort of your home.
To learn more about our business, culture, and community involvement, visit www.globalrelay.com.