Development Lead (1st Line Manager)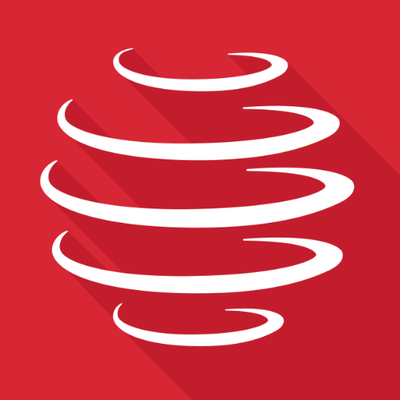 Global Relay
Vancouver, BC, Canada
Posted on Tuesday, February 14, 2023
Who we are:
For over 20 years, Global Relay has set the standard in enterprise information archiving with industry-leading cloud archiving, surveillance, eDiscovery, and analytics solutions. We securely capture and preserve the communications data of the world's most highly regulated firms, giving them greater visibility and control over their information and ensuring compliance with stringent regulations.
Though we offer competitive compensation and benefits and all the other perks one would expect from an established company, we are not your typical technology company. Global Relay is a career-building company. A place for big ideas. New challenges. Groundbreaking innovation. It's a place where you can genuinely make an impact – and be recognized for it.
We believe great businesses thrive on diversity, inclusion, and the contributions of all employees. To that end, we recruit candidates from different backgrounds and foster a work environment that encourages employees to collaborate and learn from each other, completely free of barriers.
We encourage you to apply if your qualifications and experience are a good fit for any of our openings.
Your Role:
As a first-line development manager, you will lead developers in a small, highly focused, and cross-functional team, fully responsible for delivering services that ingest, transform and enrich data from third party messaging systems for consumption by the Global Relay platform. You will be entrusted to deliver the right quality software as services to delight our customers.
In your role, you will champion the introduction of new technologies, methodologies, development styles and processes to increase overall efficiency and effectiveness, and will work with architects to make sure that technologies chosen by teams are properly evaluated and vetted. As a people manager and technical lead, you will contribute to, and participate in corporate wide peer learning.
Your Job:
Lead a team of developers to deliver top-notch SaaS, including personally producing high quality code (a minimum of 50% of the role will include coding)
Initiate and produce detailed designs for integrating Global Relay's services with third party messaging platforms
Collaborate with the Test Lead and Product Manager to define requirements and work items for the team
Oversee the implementation of a proper build, deployment and monitoring pipeline
Own the strategies and the implementation of performance testing
Manage 2 to 5 developers, including performance management and career development
Improve the quality of the products through code reviews, design reviews, documentation, and technical guidance
Identify and propose strategies around technical problems affecting the team
Work with the test engineers to determine and prioritize the requirements for test automation as well as providing feedback on test plans
About You:
Thorough understanding of core Java in a Senior role, with a proven track record of building and operating scalable, multi-threaded applications and services in an agile environment
People management experience, overseeing 1 to 3 Developers
API development experience in service and resource-oriented architectures
Experience with web services technology such as REST, JSON, or Thrift
Understanding of network protocols such as HTTP, TLS, TCP
Passion for Test Driven Development
Experience with any of the following is an asset:

Cloud computing, virtualization and containerization
Big Data technology, such as Hadoop, Kafka, MongoDB, or Cassandra
Python
C#
Continuous integration systems such as Jenkins
Security in an Enterprise environment
Deployment technology such as Ansible
What you can expect:
At Global Relay, there's no ceiling to what you can achieve. It's the land of opportunity for the energetic, the intelligent, the driven. You'll receive the mentoring, coaching, and support you need to reach your career goals. You'll be part of a culture that breeds creativity and rewards perseverance and hard work. And you'll be working alongside smart, talented individuals from diverse backgrounds, with complementary knowledge and skills.
Global Relay is an equal-opportunity employer committed to diversity, equity, and inclusion.
We seek to ensure reasonable adjustments, accommodations, and personal time are personalized to meet the unique needs of every individual.
We understand flexible work arrangements are important, and we encourage that in our work culture. Whether it's flexibility around work hours, workstyle, or lifestyle, we want to ensure our employees have a healthy work/life balance. We support and value a hybrid work model that blends collaboration with the team in the office and focus time from the comfort of your home.
To learn more about our business, culture, and community involvement, visit www.globalrelay.com.