Artiste d'environnement sénior.e / Senior Environment Artist - IRON MAN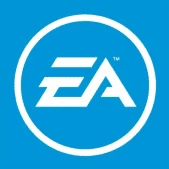 EA Vancouver
Montreal, QC, Canada
Posted on Tuesday, September 12, 2023
Artiste d'environnement sénior.e / Senior Environment Artist - IRON MAN
Location: Montreal, QC, Canada
Requisition Number:
180179
Can this position be remote?:
No
We are a global team of creators, storytellers, technologists, experience originators, innovators and so much more. We believe amazing games and experiences start with teams as diverse as the players and communities we serve. At Electronic Arts, the only limit is your imagination.
(Pour visualiser la description de poste en français, veuillez sélectionner le français dans le menu déroulant au haut de la page sous "Select Language".)
Our motive is to create innovative action games within iconic worlds where every player feels like the hero. Let's say that again—iconic worlds, where every player feels like the hero.
Our passion has taken us from imagining dogfighter pilots in Star Wars™: Squadrons, to re-creating Isaac Clarke onboard the Ishimura in Dead Space™, and now to building an original Iron Man action-adventure video game.
We believe in sharing our passion with our community, and with each other by having transparent discussions, by practicing an inclusive culture, and by nurturing a continuous growth mindset. Our approach feels simple, but it leads to the best work of our careers, and as a team, building unique and immersive experiences.
Responsibilities:
Support the Art Director in the vision for the game.

Conceptualize, and design game environments, summarizing concept art and block models into compelling game environments.

Establish high-quality benchmark and prototype levels.

As a master of their craft and experience in this field, the Senior Environment Artist will help in staff development from recruiting, training, and guidance of more junior artists. Staying current with industry trends and user experiences, proposing solutions for future development.

Take advantage of NextGen technology to produce high-quality and rich environments.

You will report to the Lead Artist/AD
Qualifications:
An eye for spatial composition, lighting, color, textures, and building believable scenes.

Experience with environment aesthetics, function vs. form relationships, and what makes a game level fun and intriguing.

6+ years of experience in the industry.

Convey a sense of 'story' in a scene or game asset – considering age, weathering, and context.

Adapt to different art styles, including photo-realistic and stylized.

Proficiency in Maya, Max, Modo, or similar 3D modeling software.

Create organic and hard surface models.

Paint believable surfaces, using industry-standard software (Substance Painter).

Knowledge of terrain creation (both modeled and procedurally generated) is an advantage.

Willingness and ability to adapt to new processes and pipelines.

Positive attitude with a passion to collaborate and a desire to bring new ideas forward.
About Electronic Arts
Everything we do is designed to inspire the world to play. Through our cutting-edge games, innovative services, and powerful technologies, we bring worlds with infinite possibilities to millions of players and fans around the globe.
We're looking for collaborative and inclusive people with diverse perspectives who will enrich our culture and challenge us. We take a holistic approach with our benefits program, focusing on physical, emotional, financial, career, and community wellness to support our people through every chapter of life. We provide comprehensive benefit packages and support for a balanced life with paid time off and new parent leave, plus free games and so much more. Our goal is to provide a safe and respectful workplace that empowers you to thrive in both work and life.
Electronic Arts is an equal opportunity employer. All employment decisions are made without regard to race, color, national origin, ancestry, sex, gender, gender identity or expression, sexual orientation, age, genetic information, religion, disability, medical condition, pregnancy, marital status, family status, veteran status, or any other characteristic protected by law. We will also consider employment qualified applicants with criminal records in accordance with applicable law. EA also makes workplace accommodations for qualified individuals with disabilities as required by applicable law.