Programmeur.se Interfaces Utilisateurs Stagiaire / UI Software Developer Intern - IRON MAN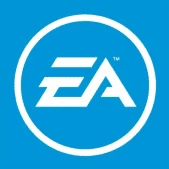 EA Vancouver
Software Engineering, Design
Montreal, QC, Canada
Posted on Tuesday, September 12, 2023
Programmeur.se Interfaces Utilisateurs Stagiaire / UI Software Developer Intern - IRON MAN
Location: Montreal, QC, Canada
Requisition Number:
180141
Can this position be remote?:
No
We are a global team of creators, storytellers, technologists, experience originators, innovators and so much more. We believe amazing games and experiences start with teams as diverse as the players and communities we serve. At Electronic Arts, the only limit is your imagination.
(Pour visualiser la description de poste en français, veuillez sélectionner le français dans le menu déroulant au haut de la page sous "Select Language".)
Our motive is to create innovative action games within iconic worlds where every player feels like the hero. Let's say that again—iconic worlds, where every player feels like the hero.
Our passion has taken us from imagining dogfighter pilots in Star Wars™: Squadrons, to re-creating Isaac Clarke onboard the Ishimura in Dead Space™, and now to building an original Iron Man action-adventure video game.
We believe in sharing our passion with our community, and with each other by having transparent discussions, by practicing an inclusive culture, and by nurturing a continuous growth mindset. Our approach feels simple, but it leads to the best work of our careers, and as a team, building unique and immersive experiences.
Electronic Arts is looking for students to join our world-class internship experience. Summer 2024 will be better than ever as we bring all interns together on-site for orientation week and prep students for the future ways of work. For more information about our Next-Gen Program, visit https://www.ea.com/careers/interns-and-university-graduates
UI Programmers work closely with UI Artists, UX Designers and the rest of the programming team to develop user interfaces for our games. They help design and implement menus and in-game HUD, both on consoles and on the PC. Their goal is to help make the game interface intuitive and attractive while making sure it has as little impact as possible on game performance.
Responsibilities:
Bring the vision of the UI Artists and UX Designers to life
Design, author, maintain and document UI systems that meet all design and technical requirements
Coordinate with QA and leads to ensure successful roll out of new features to the team and establish testing and maintenance of systems
Work alongside QA, the UI Artists, and UX Designers to react to feedback from focus groups and usability studies
Looks for ways to increase team efficiency through tooling or workflow enhancements
Contribute to core EA technologies in an architecturally sound way to enable collaborative development efforts
Requirements:
Completing a degree in a related field
Passion for the development craft and can demonstrate good development practices
Understanding of C++ language, object-oriented design, best practices, and architectural considerations
Communicate well with non-technical partners, such as artists, designers, and producers
Demonstrate problem-solving and debugging skills
Hands on experience using the Unreal Engine is a plus
Hands-on experience developing UI's for PC and console (Xbox One/Series S/X, PS4/5, PC) is a plus
Experience with Rendering concepts, Linear Algebra and Graphics Shader Programming is a plus
We are only considering students who will be enrolled in an accredited degree program in the summer of 2024, slated to graduate no earlier than December 2024. Applicants must be legally authorized to work in Canada on a full time basis during the 16-week internship (May 2024 - August 2024). Visa sponsorship is not available for this position.
About Electronic Arts
Everything we do is designed to inspire the world to play. Through our cutting-edge games, innovative services, and powerful technologies, we bring worlds with infinite possibilities to millions of players and fans around the globe.
We're looking for collaborative and inclusive people with diverse perspectives who will enrich our culture and challenge us. We take a holistic approach with our benefits program, focusing on physical, emotional, financial, career, and community wellness to support our people through every chapter of life. We provide comprehensive benefit packages and support for a balanced life with paid time off and new parent leave, plus free games and so much more. Our goal is to provide a safe and respectful workplace that empowers you to thrive in both work and life.
Electronic Arts is an equal opportunity employer. All employment decisions are made without regard to race, color, national origin, ancestry, sex, gender, gender identity or expression, sexual orientation, age, genetic information, religion, disability, medical condition, pregnancy, marital status, family status, veteran status, or any other characteristic protected by law. We will also consider employment qualified applicants with criminal records in accordance with applicable law. EA also makes workplace accommodations for qualified individuals with disabilities as required by applicable law.