Artiste Technique en Chef / Lead Technical Artist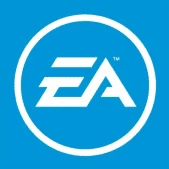 EA Vancouver
IT
Montreal, QC, Canada
Posted on Saturday, September 2, 2023
Location: Montreal, QC, Canada
Requisition Number:
180080
Can this position be remote?:
No
We are a global team of creators, storytellers, technologists, experience originators, innovators and so much more. We believe amazing games and experiences start with teams as diverse as the players and communities we serve. At Electronic Arts, the only limit is your imagination.
« Pour visualiser la description de poste en français, veuillez sélectionner le français, "Select Language" dans le menu déroulant au haut de la page. »
SEED is an innovation and applied research group at Electronic Arts. Our work combines creativity with state-of-the-art technologies.
Our bedrock is never-ending curiosity. We explore, research, and partner with game teams and central technology groups to innovate on their boldest game development challenges and deliver technology artifacts of our work along the way. We collaborate with industry partners and present and publish our work at major conferences. Such work includes bringing digital humans to life, using machine learning for game AI and new experiences, and developing novel real-time graphics and physics techniques.
We are looking for a Lead Technical Artist - someone with a wide gamut of experience at the intersection of art and technology - to contribute their unique expertise across SEED's projects while collaborating with both researchers and game developers to deliver world-class experiences for our players.
You excel at implementing novel solutions to complex art challenges and know how to strike a balance between quality and performance. You have an extensive understanding of content pipelines and its impact on art, from source asset creation to final pixel rendering. You know the relevant research areas in real-time graphics and how things must evolve to create fantastic game worlds and visually convincing experiences. This position is onsite from our office at EA in Montréal, Québec, Canada. You will report to the rendering team lead.
As a Lead Technical Artist at SEED, you will:
Explore new frontiers and push beyond the current state of real-time visuals and content creation pipelines, for next-generation visuals and experiences.

Work with other developers to design novel technology that leads to excellent visuals that bring game worlds to life, including developing new approaches to enable art for game worlds at scale, quality, and ease.

Bring new ideas, discuss, and implement solutions to some of the most complex video game content creation challenges to create differentiation for EA.

Collaborate with other developers at SEED on projects where your expertise will improve the quality of the work.

Participate in team efforts to create demos that showcase our work in its best light.

Collaborate with game teams and central technology groups to understand their requirements better and bring expertise in overlapping areas.

Share your work through publications, open-sourcing, and speaking at conferences.
As a diverse team with strong goals, we provide autonomy and true influence to each member of SEED. We are looking for an open and curious person; someone who gets a kick out of taking new ideas, investigating them, and adapting their application to games. We expect you to have a desire to innovate in new areas of game development. Someone who is passionate, creative, communicative, and invested.
Qualifications:
Extensive (10+ years of) game development experience, with shipped AAA games on PC or consoles, including experience with big game engines.

Deep, end-to-end understanding of content creation pipelines for AAA games.

A strong sensibility for aesthetics and visual quality.

Extensive experience with DCC tools (Maya, 3DStudioMax, Photoshop, Z-Brush, etc.)

Experience researching and developing techniques for a variety of target platforms.

Knowledge of high-level programming and scripting languages.

Knowledge of PC and console hardware, including performance constraints, performance analysis, and content optimization.
If you want to be part of—and work with—some of the most incredible people in the field, then SEED is your team!
To learn more about SEED and our impactful work, check outhttps://seed.ea.com/
About Electronic Arts
Everything we do is designed to inspire the world to play. Through our cutting-edge games, innovative services, and powerful technologies, we bring worlds with infinite possibilities to millions of players and fans around the globe.
We're looking for collaborative and inclusive people with diverse perspectives who will enrich our culture and challenge us. We take a holistic approach with our benefits program, focusing on physical, emotional, financial, career, and community wellness to support our people through every chapter of life. We provide comprehensive benefit packages and support for a balanced life with paid time off and new parent leave, plus free games and so much more. Our goal is to provide a safe and respectful workplace that empowers you to thrive in both work and life.
Electronic Arts is an equal opportunity employer. All employment decisions are made without regard to race, color, national origin, ancestry, sex, gender, gender identity or expression, sexual orientation, age, genetic information, religion, disability, medical condition, pregnancy, marital status, family status, veteran status, or any other characteristic protected by law. We will also consider employment qualified applicants with criminal records in accordance with applicable law. EA also makes workplace accommodations for qualified individuals with disabilities as required by applicable law.