Concepteur trice de la qualité / Quality Designer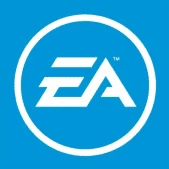 EA Vancouver
Design, Quality Assurance
Montreal, QC, Canada
Posted on Saturday, August 26, 2023
Concepteur trice de la qualité / Quality Designer
Multiple Locations: Montreal, QC, Canada • Toronto, ON, Canada
Requisition Number:
179732
Can this position be remote?:
Yes
We are a global team of creators, storytellers, technologists, experience originators, innovators and so much more. We believe amazing games and experiences start with teams as diverse as the players and communities we serve. At Electronic Arts, the only limit is your imagination.
Pour visualiser la description de poste en français, veuillez sélectionner le français, "Select Language" dans le menu déroulant au haut de la page.
Pogo has been the leader in online casual games since 1998. Featuring a growing library of 60+ titles spanning popular genres like Solitaire, Mahjong, Match 3, and more, Pogo exists to be the best destination for online casual games. We strive to produce high-quality HTML5-powered games with sophisticated metagames and social mechanics, all while working seamlessly across desktop, tablet and mobile. Our fans and subscribers come to Pogo for fresh content, daily challenges, great events, new games, and a live service that delivers!
We are looking for a Quality Designer to join our teams at Pogo. This is an opportunity to develop new quality practices that aim to improve quality across all studio disciplines.
What you'll do:
You will have the end-to-end ownership of quality strategy.

You will build working relationships with senior members of the development, production and design teams to develop a higher quality player experience through tasks such as feature planning, analyzing internal and external data/player data, and feature/design reviews.

Using an experimental mindset, you will proactively propose and provide solutions to quality problems.

You will use change control processes to measure the impact of evolving quality strategies.

You will research, analyze and compile data points spanning multiple sources into cohesive and consumable summaries that demonstrate impact to overall quality.

You can take an overall strategy and propose tactical solutions to achieve that strategy.

You are a mentor for peers, assisting with and growing their knowledge.

You will always promote a "Player First" approach and be an advocate for the player in everything we do to help us achieve a high-quality experience for our players.

You will report directly to QV Development Director
What we are looking for:
Test Strategy & planning, for the pack releases including multiple types of testing based on data-driven approach.

Test strategy implementation, with the ability to provide effective test coverage and find issues early in the cycle

Research & Analysis, involving evaluation and anticipation of gaps in the testing process and analysis & use of test data for highlighting risks & impact.

Reporting & insight, with the ability to validate reports and KPIs/metrics at the product level.

Change management & risk assessment, with the approach of finding permanent solutions and averting risks in the future

Tech implementation - driving tech changes including ability to identify scope, priority and ROI of automation.

Game Domain knowledge, with inclination towards playing video games for driving E2E quality plan throughout the game/pack cycle.

Project Management for planning and execution of test strategy and tasks using Scrum/agile process.
What you will need to be successful :
Bachelor's degree in Computer Science or related field (or equivalent work experience).

6+ years of applicable work experience.

In-depth knowledge of software development, including both agile and waterfall methodologies.

Work with medium-to-large-scale teams.

Work with distributed peers.

Experience with bug prevention and containment strategies.

Defect and Task tracking tool experience (JIRA, DevTrack, TestRail, or Hansoft)

Game engine experience is a plus.

Perforce or other collaboration tools experience a plus.

Experience working within a continuous delivery or continuous deployment model
You belong here at EA
Electronic Arts is a global leader in digital interactive entertainment. Our game franchises are offered as both packaged goods products and online services delivered through Internet-connected consoles, personal computers, mobile phones, and tablets. EA has more than 275 million registered players and operates in 75 countries.
Path to Becoming a Quality Designer
Employee stories sharing how they got into their role, lessons learned and a few interview tips.
Barbara Homewood had her heart set on becoming a Librarian and is now an Associate Quality Designer in EA.

Learn More

Ravi Minhas, director of product development explains the traits of a Quality Designer. Do you have this quality?

Learn More
US COMPENSATION AND BENEFITS

The base salary ranges listed below are for the defined geographic market pay zones in these states. If you reside outside of these locations, a recruiter will advise on the base salary range and benefits for your specific location.

EA has listed the base salary ranges it in good faith expects to pay applicants for this role in the locations listed, as of the time of this posting. Salary offered will be determined based on numerous relevant business and candidate factors including, for example, education, qualifications, certifications, experience, skills, geographic location, and business or organizational needs.

BASE SALARY RANGES

• California (depending on location e.g. Los Angeles vs. Sacramento):
º $78,500 - $119,650
• New York (depending on location e.g. Manhattan vs. Buffalo):
º $73,150 - $119,650
• Jersey City, NJ:
º $84,750 - $119,650
• Colorado (depending on location e.g. Denver vs. Colorado Springs):
º $73,150 - $97,500
• Washington (depending on location e.g. Seattle vs. Spokane):
º $73,150 - $105,250

Base salary is just one part of the overall compensation at EA. We also offer a package of benefits including paid time off (3 weeks per year to start), 80 hours per year of sick time, 16 paid company holidays per year, 10 weeks paid time off to bond with baby, medical/dental/vision insurance, life insurance, disability insurance, and 401(k) to regular full-time employees. Certain roles may also be eligible for bonus and equity.
About Electronic Arts
Everything we do is designed to inspire the world to play. Through our cutting-edge games, innovative services, and powerful technologies, we bring worlds with infinite possibilities to millions of players and fans around the globe.
We're looking for collaborative and inclusive people with diverse perspectives who will enrich our culture and challenge us. We take a holistic approach with our benefits program, focusing on physical, emotional, financial, career, and community wellness to support our people through every chapter of life. We provide comprehensive benefit packages and support for a balanced life with paid time off and new parent leave, plus free games and so much more. Our goal is to provide a safe and respectful workplace that empowers you to thrive in both work and life.
Electronic Arts is an equal opportunity employer. All employment decisions are made without regard to race, color, national origin, ancestry, sex, gender, gender identity or expression, sexual orientation, age, genetic information, religion, disability, medical condition, pregnancy, marital status, family status, veteran status, or any other characteristic protected by law. We will also consider employment qualified applicants with criminal records in accordance with applicable law. EA also makes workplace accommodations for qualified individuals with disabilities as required by applicable law.