Environment Artist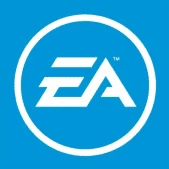 EA Vancouver
Vancouver, BC, Canada
Posted on Wednesday, August 23, 2023
Location: Vancouver, BC, Canada
Requisition Number:
178594
Can this position be remote?:
No
We are a global team of creators, storytellers, technologists, experience originators, innovators and so much more. We believe amazing games and experiences start with teams as diverse as the players and communities we serve. At Electronic Arts, the only limit is your imagination.
EA SPORTS is one of the most iconic brands in entertainment – connecting
hundreds of millions around the world to the sports they love through a
portfolio of industry-leading video games.

After nearly 30 years of creating genre-defining, interactive football
experiences with the world's biggest football entertainment platform, EA
SPORTS FIFA, we are soon beginning an exciting new era. EA SPORTS FC
will become the future of football from EA SPORTS – as we strive to take
global football experiences to new heights, on behalf of football fans
everywhere.
Building massive environments, populating them with buildings, roads,
trees and props - the Worlds team has the ultimate goal of creating fun,
interactive and exciting worlds for our players to experience. As an
Environment Artist you will work with both internal and external teams of
the Worlds/Environments domain, to achieve diverse and engaging worlds
and gameplay levels for our players. You will collaborate closely with Art
Direction and Leads, to help develop both the visual and gameplay
experiences – according to the goals of each

Responsibilities
● Creating high-quality benchmark content, from individual assets to
entire levels, sets, or stadiums/arenas.
● Set dress locations, conveying depth and storytelling in the way assets
are composed – going beyond the immediate needs of game design.
● Deconstruct concept art, reference imagery, and style guides into
efficient asset lists, considering opportunities for reuse and modular
construction.
● Explore, recommend, and implement new techniques, tools, and
workflows, that improve quality and efficiency.
● Maintain team best practices.

Required Qualifications
● 5 or more years of production experience with asset creation and
overseeing entire levels.
● You have experience of Maya or similar 3D modeling software.
● Exceptional asset creation abilities (hard surface, architecture and/or
organic assets).
● Experienced working methodically, from initial grey-block through to
final assets, iterating with low-fidelity content to determine the optimal
approach, before building final assets.
● A strong sense of proportion, scene composition, and lighting.
● Well versed in assessing scope, making recommendations, providing
solid estimates, and delivering on time and to quality.
● Experience working with content-driven game engines (e.g., Unreal,
Frostbite, Unity).
● Experience collaborating with designers, engineers, and tech artists to
evolve workflows, pipelines, and to problem-solve.
● High fidelity modeling skills, along with ability to paint photorealistic
surfaces using industry-standard physically based 3D paint software (ideally
Substance Painter).
● Experience with photogrammetry, ZBrush and Substance Designer is a
plus.
● Experience working with outsource vendors is a plus.

Portfolio Requirements
● Examples of assets that were created/owned from start to finish.
● Sets, assets, and environments that demonstrate an understanding of
composition, architectural construction, material properties, and organic
wear and tear.
● Examples of high fidelity modelled assets, painted using 3D paint
software, e.g., Substance Painter.
About Electronic Arts
Everything we do is designed to inspire the world to play. Through our cutting-edge games, innovative services, and powerful technologies, we bring worlds with infinite possibilities to millions of players and fans around the globe.
We're looking for collaborative and inclusive people with diverse perspectives who will enrich our culture and challenge us. We take a holistic approach with our benefits program, focusing on physical, emotional, financial, career, and community wellness to support our people through every chapter of life. We provide comprehensive benefit packages and support for a balanced life with paid time off and new parent leave, plus free games and so much more. Our goal is to provide a safe and respectful workplace that empowers you to thrive in both work and life.
Electronic Arts is an equal opportunity employer. All employment decisions are made without regard to race, color, national origin, ancestry, sex, gender, gender identity or expression, sexual orientation, age, genetic information, religion, disability, medical condition, pregnancy, marital status, family status, veteran status, or any other characteristic protected by law. We will also consider employment qualified applicants with criminal records in accordance with applicable law. EA also makes workplace accommodations for qualified individuals with disabilities as required by applicable law.