Technical Artist, Capture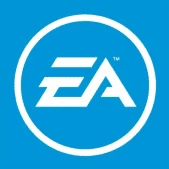 EA Vancouver
IT
Vancouver, BC, Canada
Posted on Friday, August 4, 2023
Location: Vancouver, BC, Canada
Requisition Number:
179617
Can this position be remote?:
No
We are a global team of creators, storytellers, technologists, experience originators, innovators and so much more. We believe amazing games and experiences start with teams as diverse as the players and communities we serve. At Electronic Arts, the only limit is your imagination.
Technical Artist, Capture
EA Worldwide Studios Content, Create Capture is seeking a talented Technical Artist to join our dynamic Vancouver team. As a Technical Artist, you will be at the forefront of bridging the gap between art and technology, utilizing your expertise to create immersive and visually stunning experiences. Collaborating closely with artists, designers, and programmers, you will have a vital role in implementing cutting-edge visuals, optimizing performance, and tackling complex technical challenges. This is an exciting opportunity to push boundaries, thrive in a collaborative environment, and contribute to the future of interactive entertainment.
In this role, your experience with real-time animation streaming and strong understanding of the entertainment production workflow will be instrumental. Your work will span multiple areas of our game development pipeline, including Motion and Facial Capture, Virtual Cinematography, Tech Art, Rigging, Character Art, and Animation. Your proficiency with image-based 3D character scanning and familiarity with leading game engines such as Frostbite, Unity, and Unreal will empower you to create and adapt custom toolsets and pipelines, ensuring the highest standards of data quality. You will proactively tackle challenges that arise during recording sessions, while also maintaining and advancing our motion capture and scanning pipelines. By implementing new capabilities, refining processes, and optimizing pipeline efficiency, you will contribute to the seamless realization of our Technical Director's vision.
If you are passionate about pushing the boundaries of interactive entertainment and have a strong technical foundation, we invite you to join our team. Together, we will create extraordinary interactive experiences that captivate players worldwide.
Responsibilities:
Assist in the technical maintenance of the motion capture equipment, ensuring optimal performance and accuracy during recording sessions.
Support motion capture specialists within Create Capture to troubleshoot and resolve technical motion capture issues, including associated proprietary toolsets.
Support and resolve database discrepancies to ensure integrity of data entry records; identify and repair issues with database entities that may prevent automated processing systems from their function.
Assist troubleshooting efforts with technical scanning system issues.
Represent a technical opinion and provide technical insight while attending meetings with other Subject Matter Experts within Create Capture.
Develop and maintain documentation for technical processes, workflows, and standards related to motion capture, ensuring consistency and knowledge sharing within the team.
Collaborate with and assist other Technical Artists within Create Capture to develop and implement custom scripts, tools, and technical solutions in alignment with the Technical development vision and project requirements.
Stay updated on industry trends and emerging technologies in motion capture, bringing new ideas and approaches to the team to improve the quality and efficiency of motion capture processes.
Provide training and support to other team members on motion capture hardware, software, and workflows, ensuring the team is equipped with the necessary knowledge and skills.
Collaborate with the team to identify areas of improvement in the motion capture pipeline and contribute to the development and implementation of solutions to enhance efficiency and effectiveness.
Collaborate with the motion capture specialists and animation teams that process and clean motion capture assets, to ensure pipeline and tool sets maintain data integrity and adherence to quality standards.
Qualifications
A passionate professional that thrives at the intersection between art and technology.
Experience in the entertainment motion capture industry, working hands-on with data acquisition and processing.
Experience working with industry standard motion capture applications (Vicon, Motion Analysis, XSens, Volumetric Capture) and digital content creation (Autodesk Maya and MotionBuilder)
Experience working with motion capture setups, helmet mounted cameras, video witness and / or virtual cameras.
Experience with record keeping database systems (Shotgrid, MySQL, Cadet, Perforce). ● Entertainment production scripting experience, using interpreted scripting languages (Python, Mel, HSL, etc.).
Experience with game engines using its visual scripting Blueprint system: Unity, Unreal, Frostbite etc.
About Electronic Arts
Everything we do is designed to inspire the world to play. Through our cutting-edge games, innovative services, and powerful technologies, we bring worlds with infinite possibilities to millions of players and fans around the globe.
We're looking for collaborative and inclusive people with diverse perspectives who will enrich our culture and challenge us. We take a holistic approach with our benefits program, focusing on physical, emotional, financial, career, and community wellness to support our people through every chapter of life. We provide comprehensive benefit packages and support for a balanced life with paid time off and new parent leave, plus free games and so much more. Our goal is to provide a safe and respectful workplace that empowers you to thrive in both work and life.
Electronic Arts is an equal opportunity employer. All employment decisions are made without regard to race, color, national origin, ancestry, sex, gender, gender identity or expression, sexual orientation, age, genetic information, religion, disability, medical condition, pregnancy, marital status, family status, veteran status, or any other characteristic protected by law. We will also consider employment qualified applicants with criminal records in accordance with applicable law. EA also makes workplace accommodations for qualified individuals with disabilities as required by applicable law.