Audio Artist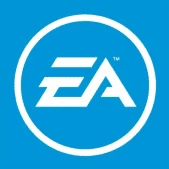 EA Vancouver
Operations
Vancouver, BC, Canada
Posted on Wednesday, August 2, 2023
Location: Vancouver, BC, Canada
Requisition Number:
179515
Can this position be remote?:
No
We are a global team of creators, storytellers, technologists, experience originators, innovators and so much more. We believe amazing games and experiences start with teams as diverse as the players and communities we serve. At Electronic Arts, the only limit is your imagination.
EA Create Audio is an award-winning audio team creating audio assets for titles within EA STUDIOS. Through uniting our creative talents and technical expertise, we are driving industry-leading audio through partnership, expertise, innovation and uncompromising quality.
Role Overview
EA Create Audio is looking for an experienced Audio Artist who can make an immediate contribution to our Speech/VO audio development team. You will own audio specific project(s), with the goal of creating/maintaining a quality audio experience. You are expected to have post-production skill and experience in all phases of audio design and production, with proficiency in both voice production and implementation. If this sounds like you – submit your application and join us on this journey!
Responsibilities
Create quality audio for our video games, with a high focus on authentic dialogue to suit our story-driven game experiences
Own well-defined audio-related tasks & deliverables, with a high focus on content pipelines
Design, develop & support feature(s), small project(s) or task(s) within the Speech discipline
Technical implementation, logic and databasing tasks, all catered to the user experience
Editor package imports, sample handling & database management
Quality control and assessment of VO for all applicable platforms & languages
Create software design to support bespoke source elements
Speech editing, naming, cataloguing and file organization
Experience with tracking documentation
Source control, depot submissions, build pipelines
Participate in team collaboration, but also work independently
Take direction from Audio Leads and other senior audio artists on the project, but still express your creativity and design insight
Requirements
Minimum 3 years' studio engineering/recording/VO experience (or equivalent)
3-5 years game audio experience
Methodical & organized, with a strong sense of structure, self-discipline and punctuality
Solid knowledge of PC and console audio hardware
Outstanding sound design skills
Works well as part of a team, but also autonomously
Skilled in the area of technical game audio implementation
Experience with audio middleware software (Wwise, Fmod)
Familiarity with third party game engines (Unity, Unreal, etc.)
Experience with Microsoft Office tools (Excel, Word, Access, Powerpoint)
Solid experience using game audio development tools, technology and pipelines
Experience with modern audio creation equipment, software and recording techniques, with a high level of proficiency in Pro Tools (DAW)
Able to methodically manage & track large amounts of data
Exposure to basic knowledge of code or scripting language (C#, C++, Lua, etc.) an asset
Bonus Skills
Experience with Quality Assurance Verification
Experience with onboarding new team members
Knowledge and familiarity with pro sports, teams & leagues
Proficiency with VBA macros, Python, JavaScript, etc
Experience with remote VO recording sessions
About Electronic Arts
Everything we do is designed to inspire the world to play. Through our cutting-edge games, innovative services, and powerful technologies, we bring worlds with infinite possibilities to millions of players and fans around the globe.
We're looking for collaborative and inclusive people with diverse perspectives who will enrich our culture and challenge us. We take a holistic approach with our benefits program, focusing on physical, emotional, financial, career, and community wellness to support our people through every chapter of life. We provide comprehensive benefit packages and support for a balanced life with paid time off and new parent leave, plus free games and so much more. Our goal is to provide a safe and respectful workplace that empowers you to thrive in both work and life.
Electronic Arts is an equal opportunity employer. All employment decisions are made without regard to race, color, national origin, ancestry, sex, gender, gender identity or expression, sexual orientation, age, genetic information, religion, disability, medical condition, pregnancy, marital status, family status, veteran status, or any other characteristic protected by law. We will also consider employment qualified applicants with criminal records in accordance with applicable law. EA also makes workplace accommodations for qualified individuals with disabilities as required by applicable law.