Character Artist - EA Sports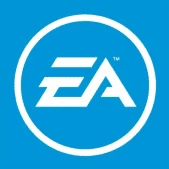 EA Vancouver
Vancouver, BC, Canada
Posted on Tuesday, August 1, 2023
Character Artist - EA Sports
Location: Vancouver, BC, Canada
Requisition Number:
179567
Can this position be remote?:
No
We are a global team of creators, storytellers, technologists, experience originators, innovators and so much more. We believe amazing games and experiences start with teams as diverse as the players and communities we serve. At Electronic Arts, the only limit is your imagination.
EA SPORTS is one of the leading sports entertainment brands in the world, with top-selling videogame franchises, award-winning interactive technology, fan programs, and cross-platform digital experiences. EA SPORTS creates connected experiences that ignite the emotion of sport through industry-leading sports video games, including Madden NFL football, EA SPORTS™ FC soccer, NHL® hockey, and EA SPORTS UFC.
Your Responsibilities
The character artist is an important role in top-tier video game creation. In the context of our games, they create the cast of characters that populate the game universe. Our character artists are dynamic and efficient modelers with sculpting and texturing skills – able to create outstanding content with an imagination that is constantly in motion. We create amazing character models based on scan data, photo references or traditional 3d means.
Committed to supporting our games with the creation of amazing Content, the EA Sports Characters team enriches players' experience with a cast of characters and variety of character accessories such full body outfits, hair and headgear. You will report to the project Development Manager or Development Director.
Your Qualifications
Experienced with 3+ year of industry character creation production
Experience in high-fidelity 3D modeling / sculpting techniques, along with high-poly to low-poly surface/detail baking.
Experience in Maya, Z-Brush and Photoshop.
Experience in physical materials and how to replicate them in CG.
Knowledgeable of PBR texture / material workflows.
Experience with your ability to author photo-realistic textures (Substance Painter / Designer experience is a plus).
Experienced in working with content-driven game engines (e.g. Unreal, Frostbite, Unity).
Visualize in three-dimensions and work from limited reference material / concept art
Experienced in creating game resolution topology with considerations for deformation and rigging.
Knowledgeable in the creation of cloth and clothing and how you should match the character style.
Expert in high-fidelity 3D modeling / sculpting techniques, along with high-poly to low-poly surface/detail baking.
Efficient in use of UV layout, and ability to edit for highest visual payoff.
Portfolio Requirements:
Photo-real character modeling and texturing – hair, clothing, anatomy, and likeness. showing UV layout and all maps.
Concept to model experience is a plus.
About Electronic Arts
Everything we do is designed to inspire the world to play. Through our cutting-edge games, innovative services, and powerful technologies, we bring worlds with infinite possibilities to millions of players and fans around the globe.
We're looking for collaborative and inclusive people with diverse perspectives who will enrich our culture and challenge us. We take a holistic approach with our benefits program, focusing on physical, emotional, financial, career, and community wellness to support our people through every chapter of life. We provide comprehensive benefit packages and support for a balanced life with paid time off and new parent leave, plus free games and so much more. Our goal is to provide a safe and respectful workplace that empowers you to thrive in both work and life.
Electronic Arts is an equal opportunity employer. All employment decisions are made without regard to race, color, national origin, ancestry, sex, gender, gender identity or expression, sexual orientation, age, genetic information, religion, disability, medical condition, pregnancy, marital status, family status, veteran status, or any other characteristic protected by law. We will also consider employment qualified applicants with criminal records in accordance with applicable law. EA also makes workplace accommodations for qualified individuals with disabilities as required by applicable law.