Workplace Experience Specialist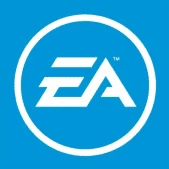 EA Vancouver
Administration
Vancouver, BC, Canada
Posted on Tuesday, August 1, 2023
Location: Vancouver, BC, Canada
Requisition Number:
179533
Can this position be remote?:
No
We are a global team of creators, storytellers, technologists, experience originators, innovators and so much more. We believe amazing games and experiences start with teams as diverse as the players and communities we serve. At Electronic Arts, the only limit is your imagination.
Workplace Experience Specialist
Electronic Arts
Vancouver, Canada
The Workplace Experience team oversees workplace environments and the related
employee experience globally and provides and maintains spaces that are vibrant, fresh,
branded, and inspiring. The team also provides relevant services and amenities that
differentiate EA as an employer of choice and support EA's ability to attract and retain the
talent needed to power our Company.
The Workplace Experience team is focused on creating experiences and spaces that:
• Directly impact employee effectiveness
• Provide a healthy physical office environment
• Create a physical setting and workplace experience globally while reflecting local culture
• Build community and connectedness among our people
• Directly help foster EA's values
• Apply best practices in environment design
You, and the Workplace Experience team, will focus on our office environments, including
building operations, health and safety, workplace design, onsite and contracted services,
and employee community and events. You will work with the People Experience, Real
Estate, IT and Security Center of Excellence and teams for integrated programs and events.
You will report to the Workplace Experience Manager (Site Lead).
Workplace Experience Specialist
Responsibilities
• You will be the point of contact for the Property Manager
• Quickly and efficiently respond to all inquiries; ensure timely and quality service delivery
• Responsible for office upkeep – wall repairs, lightbulb replacement, etc.
• You'll support the planning and execution of employee moves; maintain seating database
• Source contractors for repairs; assist the Workplace Experience Site Lead in the quoting, bidding, negotiating, purchase request process. Supervise contractors, as needed
• You will understand vendor negotiations and rapport to keep costs within budget while
ensuring a high level of service and attention to detail in all services/products received
• Support employee new hire and departure processes
• You'll oversee inventory at kitchens, printers and supply alcoves and own decisions needed for any inventory adjustments
• You will provide event support including partnering with IT and AV, furniture set-up
and tear down, food and beverage set-up and removal and vendor coordination
• Assist with planning, coordinating, estimating, scheduling and overseeing maintenance and building projects
• Identify strategies and plans that improve the productivity of EA operations and workplace quality
• Develop effective working relationships with business units, partners and stakeholders
• Assign tasks to onsite contractors; monitor execution
• Assist in the development of long- and short-range planning processes.
• On call 24/7 availability in case of emergency. Responds immediately to unplanned
and/or emergency situations, self-directed, under the guidance of direct manager or another management team member, within or outside the standard work schedule or
circumstances
• Build community and connectedness among our people. Directly contribute to fostering EA's values
Abilities
• Overseeing multiple tasks & projects simultaneously and maintaining a consistently
high level of output
• Creative-thinking and problem-solving skills; propose and execute approved processes, resolve issues within company policies and best practices while managing against numerous deadlines and flexible with changing priorities
• Strong customer service focus; communication, facilitation, and interpersonal skills with the ability to work well with a wide range of clients
• Demonstrate proactive self-starter who needs little direction to initiate activities
• Ability to handle confidential and sensitive information with the appropriate discretion
• Vendor management skills; able to drive vendor relationships to a strategic end
• Knowledge of building management, PPM's maintenance, health and safety, budget
administration, supervision of others & coordinating with outside contractors
• Familiarity with the procurement of workplace services and products
Education and Experience
• High School diploma
• College coursework or equivalent, in a related area preferred
• Two (2) years minimum of facilities experience in gaming/tech industry desired.
Hospitality experience preferred.
About Electronic Arts
Everything we do is designed to inspire the world to play. Through our cutting-edge games, innovative services, and powerful technologies, we bring worlds with infinite possibilities to millions of players and fans around the globe.
We're looking for collaborative and inclusive people with diverse perspectives who will enrich our culture and challenge us. We take a holistic approach with our benefits program, focusing on physical, emotional, financial, career, and community wellness to support our people through every chapter of life. We provide comprehensive benefit packages and support for a balanced life with paid time off and new parent leave, plus free games and so much more. Our goal is to provide a safe and respectful workplace that empowers you to thrive in both work and life.
Electronic Arts is an equal opportunity employer. All employment decisions are made without regard to race, color, national origin, ancestry, sex, gender, gender identity or expression, sexual orientation, age, genetic information, religion, disability, medical condition, pregnancy, marital status, family status, veteran status, or any other characteristic protected by law. We will also consider employment qualified applicants with criminal records in accordance with applicable law. EA also makes workplace accommodations for qualified individuals with disabilities as required by applicable law.