Enterprise Technical Architect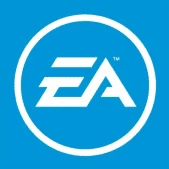 EA Vancouver
IT
Redwood City, CA, USA
Posted on Tuesday, August 1, 2023
Enterprise Technical Architect
Multiple Locations: Redwood City, CA, USA • Vancouver, BC, Canada • Orlando, FL, USA • Austin, TX, USA • Toronto, ON, Canada
Requisition Number:
179367
Can this position be remote?:
Yes
We are a global team of creators, storytellers, technologists, experience originators, innovators and so much more. We believe amazing games and experiences start with teams as diverse as the players and communities we serve. At Electronic Arts, the only limit is your imagination.
Our mission is to empower game teams to create high-quality experiences for all players.
We're motivated by our vision to build games in a better way. Our strategy starts with driving quality upstream and guiding game teams to shape the games we create. This approach unlocks our ability to focus on experiential quality through stable software. Expanding the power of play, we also help game teams talk to players earlier to iterate on quality.
Reporting to the QVS Senior Director of Engineering, you will be responsible for working closely with all QVS engineering teams to create the technical architecture and guidelines to enable distributed & collaborative development across a 200+ person engineering organization.
Our team prides itself on building high-quality software with a culture of openness, collaboration, and psychological safety. As a leader in the central engineering team, you are expected to continue building on our strong cultural & technical foundations to help EA create the highest-quality games possible across our entire portfolio.
Responsibilities
Create, own, and evolve the technical development & architectural standards which enable collaborative development & sharing between globally distributed teams.

Lead the collection of requirements from all stakeholders and coalesce into a set of functional service requirements.

Provide guidance & reviews for teams looking to develop to the standards.

Investigate industry trends and opportunities for growth in QVS' technology domains.

Work with the QVS technology leadership team to define & implement the technology strategy to support the longer-term business needs.
Qualifications
Technical skills

Experience with designing & implementing enterprise technology solutions and architectures.

Experience with multi-tenant requirements and solutions.

Experience with complex data structures and methods for effective data management.

Experience with complex service integrations and at least one of service bus, data bus, and API-gateway.

Ability to communicate designs & architectures to audiences of different technical levels.

Ability to be able to understand & design architectures at different levels, from high to low.

Ability to understand, train, and implement software development processes supporting distributed teams.

Demonstrated experience with quality software development practices such as unit/integration testing, architecture design & review, and refactoring.

Soft skills

Experience with relationship management between teams and individuals.

Strong preference for learning from existing literature and industry best practices before creating their own solutions.

Demonstrated ability to perform business analysis and reconcile business drivers with technology goals.

Other qualifications

10+ years of software development experience.

Experience driving transformation through enterprise-grade systems.

Experience with working with internationally distributed teams.
US Compensation and Benefits
The base salary ranges listed below are for the defined geographic market pay zones in these states. If you reside outside of these locations, a recruiter will advise on the base salary range and benefits for your specific location.
EA has listed the base salary ranges it in good faith expects to pay applicants for this role in the locations listed, as of the time of this posting. Salary offered will be determined based on numerous relevant business and candidate factors including, for example, education, qualifications, certifications, experience, skills, geographic location, and business or organizational needs.
Base Salary Ranges
• California (depending on location e.g. Los Angeles vs. Sacramento):
º $178,100 - $271,700
• New York (depending on location e.g. Manhattan vs. Buffalo):
º $166,700 - $271,700
• Jersey City, NJ:
º $201,800 - $271,700
• Colorado (depending on location e.g. Denver vs. Colorado Springs):
º $166,700 - $227,900
• Washington (depending on location e.g. Seattle vs. Spokane):
º $166,700 - $258,200
Base salary is just one part of the overall compensation at EA. We also offer a package of benefits including paid time off (3 weeks per year to start), 80 hours per year of sick time, 16 paid company holidays per year, 10 weeks paid time off to bond with baby, medical/dental/vision insurance, life insurance, disability insurance, and 401(k) to regular full-time employees. Certain roles may also be eligible for bonus and equity."
It's not easy building the world's best digital playground. It's hair-standing-on-end exhilarating. It's down-in-the-trenches challenging. It's stroke-of-brilliance-at-midnight creative. It's you—taking risks, challenging yourself, pursuing ideas, changing the way millions of people do something they love: play. In an industry that's changing every day, EA is positioned for growth thanks to smart business plans, strategic acquisitions, and most importantly, our creative people around the world who gather each day to unite the world through play. We take that last part very seriously, so if what you're reading excites you as much as it does us, apply today.
About Electronic Arts
Everything we do is designed to inspire the world to play. Through our cutting-edge games, innovative services, and powerful technologies, we bring worlds with infinite possibilities to millions of players and fans around the globe.
We're looking for collaborative and inclusive people with diverse perspectives who will enrich our culture and challenge us. We take a holistic approach with our benefits program, focusing on physical, emotional, financial, career, and community wellness to support our people through every chapter of life. We provide comprehensive benefit packages and support for a balanced life with paid time off and new parent leave, plus free games and so much more. Our goal is to provide a safe and respectful workplace that empowers you to thrive in both work and life.
Electronic Arts is an equal opportunity employer. All employment decisions are made without regard to race, color, national origin, ancestry, sex, gender, gender identity or expression, sexual orientation, age, genetic information, religion, disability, medical condition, pregnancy, marital status, family status, veteran status, or any other characteristic protected by law. We will also consider employment qualified applicants with criminal records in accordance with applicable law. EA also makes workplace accommodations for qualified individuals with disabilities as required by applicable law.