Sr. Development Director, Quality Verification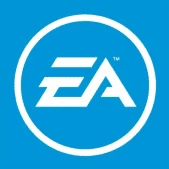 EA Vancouver
Quality Assurance
Vancouver, BC, Canada
Posted on Thursday, July 27, 2023
Sr. Development Director, Quality Verification
Multiple Locations: Vancouver, BC, Canada • Austin, TX, USA • Seattle, WA, USA
Requisition Number:
179518
Can this position be remote?:
Yes
We are a global team of creators, storytellers, technologists, experience originators, innovators and so much more. We believe amazing games and experiences start with teams as diverse as the players and communities we serve. At Electronic Arts, the only limit is your imagination.
Electronic Arts is a creative tech company that creates incredible experiences for millions of players around the world. But what matters most is our people who inspire us, and the world, to play. As we bring new forms of entertainment to people around the world, we need collaborative, diverse people to keep making Electronic Arts better.
Our QV Team for Action, Role Playing, Open World and Lifestyle games supports a group of studios that focuses on working together to join in the solutions of common problems and sharing of best practices with the intention to focus on bigger problem spaces and innovations that can be shared across all the studios.
Here we inspire and challenge each other every day to do our best work as we create platforms that allow our players around the world to participate in the joy of playing the games produced in BioWare, Cliffhanger, Full Circle, Maxis, Motive and many other studios at EA.
Role Overview
As the Sr. Development Director, you will have the autonomy to lead the operational transformation and best practices of all quality engineering teams. You will use your expertise in project management, process improvement, change management and financial management to empower a team of development directors to deliver value across our partner groups.
You will be responsible for the operational strategy and can provide mentorship of your team as they execute on their projects. You will work with partners across EA to find ways to improve the Quality Engineering team's operational effectiveness by analyzing business practices and proposing solutions or improvements to existing problems or processes by applying the great talent we have throughout the organization.
This role is open to remote work. You will report to the Head of Lifestyle, ARPG & Mobile QV Quality Verification.
Responsibilities
You can identify strategic transformation opportunities and manage change across the entire department.

You will perform gap analyses of where we are versus where we would like to go.

You can foster partnerships with executive and senior leadership levels to help lead transformation across diverse teams of quality verification and engineering specialists.

You will work at the program level to implement shared projects across multiple studios to move towards a multi year vision.

You will build relationships with partners across multiple disciplines from project teams to the VPs of the company to ensure that organizational goals align with our goals.

You will support a group of teams as they take on new challenges all while delivering on existing commitments.

You will help the team break down complex problems and ensure the right operational structure across the teams is in place and help set us up for the future.

You can gather data from multiple sources to inform your decision-making to ensure projects have the best chance of success.

You can create a vision for the future and get agreement on that vision in a way that fosters trust and inspires everyone to work towards a shared vision.
Required Qualifications
5+ years project management in a project or equivalent role

13+ years experience in a management role

10+ years of experience managing people, including managing managers

6+ years experience in software development operation management

2+ years of experience developing internal technologies at enterprise scale

BASE SALARY RANGES

• California (depending on location e.g. Los Angeles vs. Sacramento):
º $178,100 - $271,700
• New York (depending on location e.g. Manhattan vs. Buffalo):
º $166,700 - $271,700
• Jersey City, NJ:
º $201,800 - $271,700
• Colorado (depending on location e.g. Denver vs. Colorado Springs):
º $166,700 - $227,900
• Washington (depending on location e.g. Seattle vs. Spokane):
º $166,700 - $258,200

Base salary is just one part of the overall compensation at EA. We also offer a package of benefits including paid time off (3 weeks per year to start), 80 hours per year of sick time, 16 paid company holidays per year, 10 weeks paid time off to bond with baby, medical/dental/vision insurance, life insurance, disability insurance, and 401(k) to regular full-time employees. Certain roles may also be eligible for bonus and equity.
About Electronic Arts
Everything we do is designed to inspire the world to play. Through our cutting-edge games, innovative services, and powerful technologies, we bring worlds with infinite possibilities to millions of players and fans around the globe.
We're looking for collaborative and inclusive people with diverse perspectives who will enrich our culture and challenge us. We take a holistic approach with our benefits program, focusing on physical, emotional, financial, career, and community wellness to support our people through every chapter of life. We provide comprehensive benefit packages and support for a balanced life with paid time off and new parent leave, plus free games and so much more. Our goal is to provide a safe and respectful workplace that empowers you to thrive in both work and life.
Electronic Arts is an equal opportunity employer. All employment decisions are made without regard to race, color, national origin, ancestry, sex, gender, gender identity or expression, sexual orientation, age, genetic information, religion, disability, medical condition, pregnancy, marital status, family status, veteran status, or any other characteristic protected by law. We will also consider employment qualified applicants with criminal records in accordance with applicable law. EA also makes workplace accommodations for qualified individuals with disabilities as required by applicable law.