Commercial Director, Live Services, EA Sports FC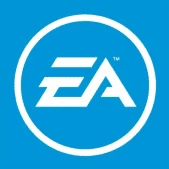 EA Vancouver
Vancouver, BC, Canada
Posted on Thursday, July 20, 2023
Commercial Director, Live Services, EA Sports FC
Multiple Locations: Vancouver, BC, Canada • Seattle, WA, USA
Requisition Number:
179360
Can this position be remote?:
No
We are a global team of creators, storytellers, technologists, experience originators, innovators and so much more. We believe amazing games and experiences start with teams as diverse as the players and communities we serve. At Electronic Arts, the only limit is your imagination.
We are EA SPORTS FC:
EA SPORTS is one of the most iconic brands in entertainment – connecting hundreds of millions around the world to the sports they love through a portfolio of industry-leading video games.
After nearly 30 years of creating genre-defining, interactive football experiences with the world's biggest football entertainment platform, EA SPORTS FIFA, we are soon beginning an exciting new era. EA SPORTS FC will become the future of football from EA SPORTS – as we strive to take global football experiences to new heights, on behalf of football fans everywhere. With more opportunity than ever to innovate and create new, authentic experiences that bring joy, inclusivity, and immersion to a global community of fans, we invite you to join us and pioneer the future of football with EA SPORTS!
Global Commercial Organization (GCO)
Join us as the Commercial Director for EA SPORTS FC Live Services, reporting to the Sr Director of Global Commercial Management. Commercial Management function within EA SPORTS operates across several primary functions:
Team Ambassadorship - We are the voice to and from the broader Commercial Organization, directly collaborate with Studio, Brand and Finance partners on behalf of Commercial Teams who represent key partners, retailers and players around the world
Distribution Execution - While our full game experts ensure EA's games are available in the right place and the right time at the right price. Live service experts drive the content side of our edition planning process to create compelling and exciting offers for our players
Revenue Responsibility - We guide how EA SPORTS titles interface with the forecast and planning process, ensuring title-specific forecasts work towards company-wide goals, then supporting teams as they pursue revenue targets
Growth Innovation - Both long-term and short-term, we brainstorm, propose and implement Commercial growth drivers. Consult and partner with Studio and Brand teams to unlock immediate, incremental opportunities as well as longer-term roadmaps to Franchise success
Strategy Creation - We use all of the above to create the Commercial portion of a product strategy, collaborating with Studio and Brand partners on their strategies to build an integrated, holistic approach
Responsibilities
Representing the Live Service side of Commercial Management. This is a senior Individual Contributor role focused on building strong, collaborative relationships to achieve positive outcomes. You will:
Serve as the primary point of contact for Commercial topics related to Live Service, liaising with Commercial, Brand, Studio, and Finance teams.
Manage the Live Service elements of key Commercial processes such as the yearly Commercial Chapter, Quarterly Franchise Meetings, and Weekly Business Reviews.
Guide the quarterly Live Service forecast, collaborating with various teams to reflect the current and future financial status accurately.
Identify and manage major opportunities and risks within the FC Live Service.
Enhance performance reporting practices to aid decision-making for CFX and Commercial Leadership.
Integrate full game sales with live services, bringing innovative ideas to optimize overall title performance.
Recognize and collaborate on regional Live Service opportunities to boost revenue or player growth.
Act as a cross-functional leader, guiding partner teams through the Commercial process.
Qualifications
7+ years of experience in a Commercial, Publishing, Strategy or Product Management function. Sports or Video Game experience is a plus
Experience with video game live service financial performance, and how acquisition, engagement and monetization KPIs all play their part, preferably in a Console / PC environment
Data-driven, able to gather insights from multiple sources and combine them into everything from executive business reviews to partner pitch decks
A natural storyteller, someone who can create an easy to understand and compelling narrative around complex subjects
Familiarity with developing high impact projects that improve acquisition and revenue, in both digital and physical contexts
Experience working on a global product with global scope, altitude-switching from high-level company-wide thinking, all the way down to highly detailed discussions
Business degree or equivalent combination of education and experience
US COMPENSATION AND BENEFITSThe base salary ranges listed below are for the defined geographic market pay zones in these states. If you reside outside of these locations, a recruiter will advise on the base salary range and benefits for your specific location.EA has listed the base salary ranges it in good faith expects to pay applicants for this role in the locations listed, as of the time of this posting. Salary offered will be determined based on numerous relevant business and candidate factors including, for example, education, qualifications, certifications, experience, skills, geographic location, and business or organizational needs.
BASE SALARY RANGES • Washington (depending on location e.g. Seattle vs. Spokane): º $162,300 - $230,150
Base salary is just one part of the overall compensation at EA. We also offer a package of benefits including paid time off (3 weeks per year to start), 80 hours per year of sick time, 16 paid company holidays per year, 10 weeks paid time off to bond with baby, medical/dental/vision insurance, life insurance, disability insurance, and 401(k) to regular full-time employees. Certain roles may also be eligible for bonus and equity.
About Electronic Arts
Everything we do is designed to inspire the world to play. Through our cutting-edge games, innovative services, and powerful technologies, we bring worlds with infinite possibilities to millions of players and fans around the globe.
We're looking for collaborative and inclusive people with diverse perspectives who will enrich our culture and challenge us. We take a holistic approach with our benefits program, focusing on physical, emotional, financial, career, and community wellness to support our people through every chapter of life. We provide comprehensive benefit packages and support for a balanced life with paid time off and new parent leave, plus free games and so much more. Our goal is to provide a safe and respectful workplace that empowers you to thrive in both work and life.
Electronic Arts is an equal opportunity employer. All employment decisions are made without regard to race, color, national origin, ancestry, sex, gender, gender identity or expression, sexual orientation, age, genetic information, religion, disability, medical condition, pregnancy, marital status, family status, veteran status, or any other characteristic protected by law. We will also consider employment qualified applicants with criminal records in accordance with applicable law. EA also makes workplace accommodations for qualified individuals with disabilities as required by applicable law.