Gameplay Software Engineer - NHL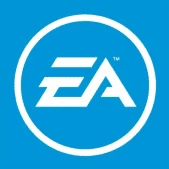 EA Vancouver
Software Engineering
Vancouver, BC, Canada
Posted on Wednesday, June 28, 2023
Multiple Locations: Vancouver, BC, Canada • Toronto, ON, Canada
Requisition Number:
179135
Can this position be remote?:
Yes
We are a global team of creators, storytellers, technologists, experience originators, innovators and so much more. We believe amazing games and experiences start with teams as diverse as the players and communities we serve. At Electronic Arts, the only limit is your imagination.
EA SPORTS is one of the leading sports entertainment brands in the world, with top-selling videogame franchises, award-winning interactive technology, fan programs, and cross-platform digital experiences. EA SPORTS creates connected experiences that ignite the emotion of sport through industry-leading sports video games, including Madden NFL football, EA Sports FC, NHL® hockey, NBA LIVE basketball, and EA SPORTS UFC.
EA SPORTS NHL franchise is founded on passion and new ideas. Located in Vancouver, British Columbia, the team is composed of remarkable talent on a mission to accomplish on-ice experiences that connect gamers around the world through play. If you're a creative pioneer with experience with your craft, you will have the chance to turn a job into something you love.
Gameplay Programmers are versatile generalists who focus on game strategy and the "feel" of a game. However, they will inevitably be involved with the more specialised areas of the game's development, such as graphics and sound. Gameplay programmers may implement strategy tables, tweak input code, or adjust other factors that alter the game. You will report to the Senior Engineer and work with your peers to deliver gameplay features envisioned by producers and designers.
Your Responsibilities:
Collaborate with producers and designers to help them achieve the creative vision of the product. Write specific or multi-purpose gameplay code for areas such as:
Game Mechanics -- Gameplay, AI, player control, animation solutions, physics, and scripting systems.
Core Engine -- Animation, networking, user interface, memory and performance optimization on computer hardware.
Tools and Libraries -- World editors, software performance analysis systems, database systems, and general-purpose game development libraries.
Your Qualifications:
Completed a B.Sc. in Computer Science or related field.
Working knowledge of C++
Experience in object-oriented design and implementation.
Demonstrated knowledge of good software engineering practices.
Knowledge of memory management, multiple processor use, and runtime optimization.
Knowledge of debugging
Experience with another programming language(s) (C#, Java) and platforms (tablets, game console)
Knowledge of source code management: CVS, Subversion, Git and/or Perforce
US COMPENSATION AND BENEFITS
The base salary ranges listed below are for the defined geographic market pay zones in these states. If you reside outside of these locations, a recruiter will advise on the base salary range and benefits for your specific location.
EA has listed the base salary ranges it in good faith expects to pay applicants for this role in the locations listed, as of the time of this posting. Salary offered will be determined based on numerous relevant business and candidate factors including, for example, education, qualifications, certifications, experience, geographic location, and business or organizational needs.
BASE SALARY RANGES
California (depending on location e.g., Los Angeles vs. Sacramento): $130,250 - $199,400
New York (depending on location e.g., Manhattan vs. Buffalo): $120,450 - $199,400
Jersey City, NJ: $147,400 - $199,400
Colorado (depending on location e.g. Denver vs. Colorado Springs): $120,450 - $161,750
Washington (depending on location e.g., Seattle vs. Spokane): $120,450 - $188,600
Base salary is just one part of the overall compensation at EA. We also offer a package of benefits including paid time off (3 weeks per year to start), 80 hours per year of sick time, 16 paid company holidays per year, 10 weeks paid time off to bond with baby (following 1 year of service), medical/dental/vision insurance, life insurance, disability insurance, and 401(k) to regular full-time employees. Certain roles may also be eligible for bonus and equity.
About Electronic Arts
Everything we do is designed to inspire the world to play. Through our cutting-edge games, innovative services, and powerful technologies, we bring worlds with infinite possibilities to millions of players and fans around the globe.
We're looking for collaborative and inclusive people with diverse perspectives who will enrich our culture and challenge us. We take a holistic approach with our benefits program, focusing on physical, emotional, financial, career, and community wellness to support our people through every chapter of life. We provide comprehensive benefit packages and support for a balanced life with paid time off and new parent leave, plus free games and so much more. Our goal is to provide a safe and respectful workplace that empowers you to thrive in both work and life.
Electronic Arts is an equal opportunity employer. All employment decisions are made without regard to race, color, national origin, ancestry, sex, gender, gender identity or expression, sexual orientation, age, genetic information, religion, disability, medical condition, pregnancy, marital status, family status, veteran status, or any other characteristic protected by law. We will also consider employment qualified applicants with criminal records in accordance with applicable law. EA also makes workplace accommodations for qualified individuals with disabilities as required by applicable law.