Development Director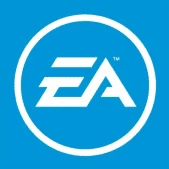 EA Vancouver
Software Engineering, Sales & Business Development
Vancouver, BC, Canada
Posted on Thursday, June 22, 2023
Development Director
Location: Vancouver, BC, Canada
Requisition Number:
179077
Can this position be remote?:
No
We are a global team of creators, storytellers, technologists, experience originators, innovators and so much more. We believe amazing games and experiences start with teams as diverse as the players and communities we serve. At Electronic Arts, the only limit is your imagination.
Development Director
Ripple Effect, an evolution of Battlefield's DICE LA, is a game studio on a mission to build community-first experiences through continuous innovation and boundary breaking technology. From our original base in Los Angeles, we now operate from multiple locations throughout North America and beyond.
Our Values: We believe in an honest and transparent environment, where developers grow in our crafts. We value bold risk-taking followed by excellence through iteration. We seek developers with diverse experiences who will enrich our studio creativity.
We are looking for an experienced Development Director who is passionate about both process and gaming, to provide daily production leadership to the team(s). You will manage project, feature and resource planning, balance scope with capacity, track progress, implement and improve processes, mentor people, and manage risks and mitigation. You are a master of content pipelines. You understand the iterative nature of creative processes and how to empower them. You know how to build healthy, high functioning relationships with vendors. You are a force multiplier for the team.
You will report to the Line Director, Production for the studio. We are considering on-site and hybrid working options.
What skills do we look for?
You are passionate about managing creative teams. You have 5+ years working as a project manager; 3+ years of experience working in a AAA game development; you have experience managing internal and external teams; you have many conflict resolution tools in your tool belt. You are comfortable talking across all levels of an organization; you always know the status of your project and can visualize that status for any audience. You understand the complexities and requirements of game production and how to manage them.
We believe that you have experience working with (or equivalent):
Managing a development team which generally consists of Software Engineers, Animators, Artists, Designers, and others.

Project management frameworks such as Agile and/or Waterfall.

Project development, with an emphasis on team empowerment.

Project management and development tools such as Jira, Shotgun, Perforce, or similar.

Managing planning in all development stages from pre-pro, production, launch, and live service.

Executing on Scope and Capacity management across internal and external teams.

Tracking and communicating project status, including risks, contingencies, and mitigation plans to any level throughout the organization.

Anticipating bottlenecks, providing management escalation, project prioritization, balancing needs versus technical constraints, and promoting initial partner deployments.

Focusing on the immediate team and identifying team issues, and suggesting solutions related to execution goals.

Identifying task-related processes to improve efficiency.

Establishing engagement processes to ensure all workflows are clearly defined, processes are documented, and staff are trained in expectations.

Aligning all involved teams towards the outlined goals, while guiding your team to achieve milestones on time and at quality.

Maintaining an environment that encourages creativity and collaboration
Benefits
We are proud of the great perks we offer like comprehensive health and benefit packages, tuition reimbursement, financial benefits including company match programs such as 401k or RRSPs, and of course, free video games. And since we realize it takes world-class people to make world-class games, we offer competitive compensation packages and a culture that thrives on creativity and individuality.
About Electronic Arts
Everything we do is designed to inspire the world to play. Through our cutting-edge games, innovative services, and powerful technologies, we bring worlds with infinite possibilities to millions of players and fans around the globe.
We're looking for collaborative and inclusive people with diverse perspectives who will enrich our culture and challenge us. We take a holistic approach with our benefits program, focusing on physical, emotional, financial, career, and community wellness to support our people through every chapter of life. We provide comprehensive benefit packages and support for a balanced life with paid time off and new parent leave, plus free games and so much more. Our goal is to provide a safe and respectful workplace that empowers you to thrive in both work and life.
Electronic Arts is an equal opportunity employer. All employment decisions are made without regard to race, color, national origin, ancestry, sex, gender, gender identity or expression, sexual orientation, age, genetic information, religion, disability, medical condition, pregnancy, marital status, family status, veteran status, or any other characteristic protected by law. We will also consider employment qualified applicants with criminal records in accordance with applicable law. EA also makes workplace accommodations for qualified individuals with disabilities as required by applicable law.