Health, Safety & Environment (HSE) Advisor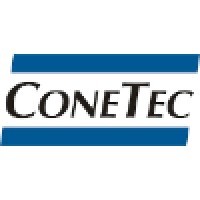 ConeTec
Richmond Hill, ON, Canada
Posted on Tuesday, August 29, 2023
ABOUT THE COMPANY
ConeTec is an international full-service geo-environmental and geotechnical site characterization contractor. We offer clients superior project management and site investigation services across the globe, with a large presence in the Americas and Australia. ConeTec is known in the industry as a great place to work. We commit to all employees that we will provide a respectful, positive, and enriching work environment. We want you to look forward to going to work every day. We reward and recognize staff for exceptional contributions to the company. Our success is a direct result of the people who work here.


ConeTec offers a comprehensive benefits package for all regular full-time employees including extended health, vision, dental, long-term disability and life insurance, wellness program, RRSP program, corporate stock incentives, a referral bonus, professional development and more.
SCOPE OF POSITION
The Health, Safety and Environment (HSE) Advisor will support operational excellence by ensuring the effective implementation of HSE policies and procedures with the direction of the Regional HSE Manager as well as Corporate HSE and local management. The HSE Advisor will be required to assist Canadian operations and travel as required.
ROLES, RESPONSIBILITIES & EXPECTATIONS
Implementation of Health, Safety and Environmental Procedures
Coordinate with HSE members and local management by the office to maintain and align programs for the Group of Companies

Enable the safe and efficient operation of all shop/office/field projects.

Conduct safety inspections to promote and ensure we are providing a safe work environment for all employees.

Support managers, supervisors, and staff in the timely, reliable and safe completion of all jobs and projects to provide clients with the highest quality of work.

Promote a high standard of HSE culture throughout our organization.

Receive mentorship from HSE Management and grow HSE knowledge and skills to support personal growth and the Group of Companies.

Fulfill the roles and responsibilities of an HSE employee listed in the HSE manual.

Assist in the ongoing development of the HSE program.

Carry out regular site safety visits of operations.

Conduct inspections and audits to ensure compliance with our policies.

Facilitate Job Safety Analysis and Formal Risk Assessment meetings for major projects.

Attend client project kickoff meetings and follow up with project HSE logistics to ensure follow through and compliance.

Proactively manage risk; communicate HSE issues, identify key HSE risks and initiate corrective and/or preventive actions in a timely manner.

Respond to incidents, near misses, and leading indicators and ensure complete and timely reporting.

Identify corrective action plans for lagging and leading indicators and help to close out items in a timely manner. Communicate learnings to relevant stakeholders.

Communicate HSE policies and procedures to staff and clients; provide HSE support and advice regarding the implementation of HSE policies, standards and initiatives as required.

Assist in the onboarding of new employees and orientation of visitors and subcontractors. Provide direction for each office and audit the process.

Become knowledgeable of all training and competency requirements for staff.

Provide safety topics and help lead local safety meetings when applicable.

Attend FLHA/toolbox talks as much as reasonably possible (field or shop) to build safety engagement.

Assist personnel in the completion of their HSE paperwork including near misses, hazard IDs, etc.

Produce weekly reports to Regional HSE Manager.

Assist local HSE Committees and participate when possible.

Promote our health and wellness programs along with fit for duty. Stretching, exercise, dietary recommendations, and more.
Operations & Administration
Assist with HSE operations as necessary

Assist with office administration and the coordination of logistics.

Support operational training of field and shop staff.

Lead monthly local safety meetings when in attendance.

Drive our HSE culture in the workplace among all office, shop and field staff.
Other General Responsibilities
Communicate with the Manager as to any equipment problems or needs, as well as any field observations that might be of use.

Recognize problems in all areas and step up in a leadership role as required.

Contribute to and promote a respectful work environment and participate in effective communication.

Effective collaboration with others inside and outside the department.

Work to upgrade their skills on an ongoing basis.

Cross-train with one or more staff members to ensure that company needs met on a continual basis.
SKILLS, QUALIFICATIONS AND EXPERIENCE REQUIRED
Education Requirements
High School Diploma or GED

Post-secondary Diploma/Certificate from an accredited college, university or technical institution in Environmental Health and Safety is an asset

Designations including NCSO, CRST, CSP, OHS, SMS, CHST, GSP, or CRSP is an asset.
Experience Requirements
Equivalent field experience required.
Technical Skill Requirements
Have intermediate to advanced experience using Microsoft Office Suite.

Ability to interpret and apply HSE policies and standards

Strong incident investigation and risk management skills

Demonstrated ability to integrate business and HSE goals, objective and targets

Strong appreciation, understanding company, and respect for HSE policies and procedures
Soft skill requirements:
Must possess strong work ethic and represent the company in a professional manner.

Must be able to establish and maintain effective working relationships.

Must be responsible and work well independently or in a team setting with minimal supervision.

Must enjoy performing a wide variety of duties and be able to manage multiple tasks and priorities.
ConeTec is an equal opportunity employer. All applicants will be considered for employment without attention to race, color, religion, sex, sexual orientation, gender identity, national origin, veteran or disability status, or any other status protected by applicable law.