Mud Rotary & Auger (Driller)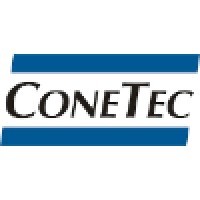 ConeTec
Richmond Hill, ON, Canada
Posted on Monday, May 29, 2023
ABOUT THE COMPANY
ConeTec is an international full-service geo-environmental and geotechnical site characterization contractor. We offer clients superior project management and site investigation services across the globe, with a large presence in the Americas and Australia. ConeTec is known in the industry as a great place to work. We commit to all employees that we will provide a respectful, positive, and enriching work environment. We want you to look forward to going to work every day. We reward and recognize staff for exceptional contributions to the company. Our success is a direct result of the people who work here.
ConeTec offers a comprehensive benefits package for all regular full-time employees including extended health, dental, long-term disability and life insurance, wellness program, RRSP matching, corporate stock incentives, a referral bonus, professional development and more.
SCOPE OF POSITION
Responsible for operating heavy machinery in various environments, the Mud Rotary & Auger Driller will conduct basic maintenance and provide consistent, high-quality upkeep of the rig and general working area while abiding by all safety regulations. A successful candidate must have the ability to multi-task with an eye for efficiency and a safety mindset.
ROLES, RESPONSIBILITIES & EXPECTATIONS
Equipment Operation
Set up and operate mud rotary drilling and auger equipment, sampling systems, geophysical instruments and other in-situ testing equipment following ConeTec's procedures in a safe and productive manner.



Provide timely assistance to Engineers and Technicians as required.
Assist with the mobilization and demobilization of equipment in hard-to-access environments.

Perform routine maintenance on various pieces of equipment to ensure optimal performance.
Health & Safety
Identify with and respect ConeTec's safety culture, first and foremost.

Ensure proper preparation and knowledge of all necessary safe operating procedures before beginning any job.

Immediately report any safety-related incidents, infractions, or near misses to the Project Manager and the HSE Officer.

Know and follow the incident reporting protocol at all times.
Other General Responsibilities
Communicate with the Supervisor or Project Manager any equipment problems or needs, as well as any field observations that might be of use.

Seek ways to improve operating procedures/processes.

Perform other shop functions as required.
SKILLS, QUALIFICATIONS AND EXPERIENCE REQUIRED
Education Requirements
High School Diploma required.

Driver's license (minimum Class 5) and clean driving record.

Commercial driver's license is an asset.
Experience Requirements
Have experience or training relevant to geotechnical fieldwork and equipment, drilling/sampling and/or heavy equipment operations/mechanics.

Able to work outdoors and travel for extended periods of time.



Technical Skill Requirements
Electrical and mechanical skills are an asset but not required.

Must be able to perform physically demanding tasks, including lifting, moving heavy materials up to 50 lbs, climbing, crawling as well as walking on uneven ground, and working long hours in all weather conditions.
Soft Skill Requirements
Willingness to work with a wide variety of equipment
Willingness to work long hours outdoors in all conditions
Willingness to work hard, and travel for work
Willingness to perform both shops based and field-based work
Willing to learn new advanced geotechnical testing techniques involving sophisticated electronic testing equipment
Positive attitude in the workplace
As part of our dedicated focus on the health and safety of all employees, and due to the requirement that employees be able to safely complete the tasks associated with this job position, a successful candidate may be required to take a pre-employment fit for duty test, including a drug and alcohol testing, and complete a satisfactory criminal record check.
ConeTec is an equal opportunity employer. All applicants will be considered for employment without attention to race, color, religion, sex, sexual orientation, gender identity, national origin, veteran or disability status, or any other status protected by applicable law.