Drillers, Helpers, and Drillers in Training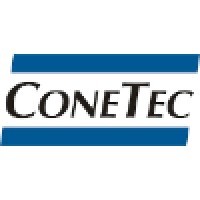 ConeTec
Kelowna, BC, Canada
Posted on Monday, May 29, 2023
Mud Bay Drilling is hiring Drillers, Helpers and Drillers in Training.
*Candidates must live within commuting distance of Lake Country / Greater Kelowna*
We are an industry-leading geotechnical and environmental drilling contractor operating throughout the Americas. We keep a staff of safety-focused, long-term, dedicated employees, that like to work hard and enjoy the adventure. (www.mudbaydrilling.com or www.conetec.com)
The available positions are local to our Kelowna / Lake Country office. Approximately 1/2 of the work is local to the Greater Kelowna area and the other 1/2 requires travel.
Drillers and helpers operate specialized equipment to collect data and samples for engineers, scientists, and geologists. They operate in a variety of industries and environments including mining, oil and gas, urban, and infrastructure. Employees are often away from home for long periods of time on field assignments. Work hours and shifts vary greatly. Hours generally exceed 10-12 hrs/day, and shifts vary between 5 to 21 days straight followed by 2 to 7 days off.
The position requires significant physical labour. Duties include:
operating drilling and support equipment
driving and transporting materials in light and medium-duty vehicles
general labour; lifting, carrying, and organizing materials and consumables
transporting water and maintaining water supply
assisting with drilling operations; handling heavy drill steel
cleaning and maintaining equipment and work sites
Position requirements:
Experience related to geotechnical or environmental drilling is an asset, but not required
Ability to work in mining and oil & gas environments including the ability to pass pre-access, post-incident, and annual drug and alcohol screening
A full and valid driver's license with a reasonable driver's abstract, and commercial DL is an asset. A driver's abstract will be required with your application.
Willingness to work long hours outdoors in all conditions
Willingness to work hard, and travel for work
Positive attitude in the workplace
Position offers:
Hourly pay including daily overtime, weekly overtime, and double time
Paid travel and training

Paid out-of-town accommodations

Out-of-town living allowance
Additional bonuses and perks
Excellent benefits
Lots of overtime
Year-round work
As part of our dedicated focus on the health and safety of all employees, and due to the requirement that employees be able to safely complete the tasks associated with this job position, a successful candidate may be required to take a pre-employment fit for duty test, including a drug and alcohol testing, and complete a satisfactory criminal record check.

Mud Bay Drilling is an equal-opportunity employer. All applicants will be considered for employment without attention to race, color, religion, sex, sexual orientation, gender identity, national origin, veteran or disability status, or any other status protected by applicable law.