Drillers, Helpers and Drillers in Training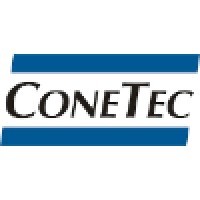 ConeTec
Surrey, BC, Canada
Posted on Monday, May 29, 2023
ABOUT THE COMPANY
ConeTec and Mud Bay Drilling are industry-leading geotechnical and environmental drilling contractors operating throughout the Americas and Australia. We keep a staff of safety-focused, long-term, dedicated employees, that like to work hard and enjoy the adventure. We commit to all employees that we will provide a respectful, positive, and enriching work environment. We want you to look forward to going to work every day. We reward and recognize staff for exceptional contributions to the company. Our success is a direct result of the people who work here.
We offer a comprehensive benefits package for all regular full-time employees including extended health, dental, long-term disability and life insurance, wellness program, RRSP matching, corporate stock incentives, a referral bonus, professional development and more.
SCOPE OF POSITION
The successful Driller or Helper will operate specialized equipment to collect data and samples for engineers, scientists, and geologists. They will be operating in a variety of different industries and environments including mining, oil and gas, urban, and infrastructure. The Driller or Helper will be dispatched to jobs all over the USA and Canada. The successful candidate will be often away from home for long periods of time on field assignments with the work hours and shifts varying greatly depending on these assignments. The work hours generally exceed 10-12 hours per day, and shifts generally exceed 14-21 days straight, followed by 2-7 days off.
Preference will be given to individuals who are authorized to work in both USA and Canada: Dual citizens, green card/work visa holders, Indigenous People with status, or others.
ROLES, RESPONSIBILITIES & EXPECTATIONS
Equipment Operation
Set up and operate various drilling equipment, sampling systems, geophysical instruments and other in-situ testing equipment following ConeTec's procedures in a safe and productive manner.
Become trained, company-certified and competent to operate numerous types of drilling equipment and other pieces of equipment within our extensive fleet.
Provide timely assistance to Engineers and Technicians as required.
Assist with the mobilization and demobilization of equipment in hard-to-access environments.
Assist with drilling operations handling heavy drill steel.
Perform routine maintenance and cleaning on various pieces of equipment to ensure optimal performance.
Health & Safety
Identify with and respect ConeTec's and Mud Bay Drilling's safety culture, first and foremost.
Ensure proper preparation and knowledge of all necessary safe operating procedures before beginning any job.
Report any safety-related incidents, infractions, or near misses to the Project Manager and the HSE Officer, immediately.
Know and follow the incident reporting protocol at all times.
General Responsibilities
Carry, lift, and organize materials and consumables.
Transport water and maintain the water supply.

Drive and transport materials using light and medium-duty vehicles.
SKILLS, QUALIFICATIONS AND EXPERIENCE REQUIRED
Education Requirements
High School Diploma required.

Driver's license and clean driving record.
Experience Requirements
Experience related to sonic or geotechnical drilling is an asset.
Technical Requirements
Must be able to perform physically demanding tasks, including lifting, moving heavy materials up to 50 lbs., climbing, crawling as well as walking on uneven ground, and working long hours in all weather conditions.
Soft Skill Requirements
Must possess a strong work ethic and represent the company in a professional manner.
Must be able to establish and maintain effective working relationships.
Must be responsible and work well independently or in a team setting with minimal supervision.
Must enjoy working outdoors and travelling for extended periods of time.
Must enjoy performing a wide variety of duties and be able to manage multiple tasks and priorities.
As part of our dedicated focus on the health and safety of all employees, and due to the requirement that employees be able to safely complete the tasks associated with this job position, a successful candidate may be required to take a pre-employment fit for duty test, including a drug and alcohol testing, and complete a satisfactory criminal record check.
ConeTec and Mud Bay Drilling are equal opportunity employers. All applicants will be considered for employment without attention to race, color, religion, sex, sexual orientation, gender identity, national origin, veteran or disability status, or any other status protected by applicable law.