Senior Accountant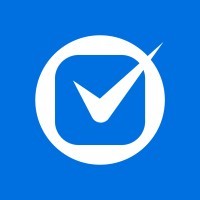 Clio
Accounting & Finance
Vancouver, BC, Canada
Posted on Saturday, November 18, 2023
Summary:
We are currently seeking a Senior Accountant to join our Finance team to support our financial operations and month-end close tasks. You'll be working with a team that values excellence and initiative. We reward people who work hard, and we're looking for people who are passionate about a career in Accounting & Finance and want to make an impact. This role is available to candidates across Canada, excluding Québec.
What your team does:

Our Finance team is hyper-focused on becoming one of the most high performing teams in the world. That means we work hard, play for keeps, and dedicate ourselves to making sure #TeamMoney thrives as we scale. You will be joining a high performing and hard-working team that values having fun at work. We strive to meet our deadlines, but as with all accountants - we worship balance as well. Your position will be an integral part of the team.
What you'll work on:
Supporting the Controller through complex accounting issues, such as business combinations.

Work with the multiple cross-departmental stakeholders to ensure the successful financial integration of acquired businesses.

Overseeing the journal entries to record asset, liability, revenue, and expenses by managing the preparation of accurate supporting workbook and analyzing account information.

Work closely with a high-performance team to ensure our monthly records are closed on a timely basis using the NetSuite accounting system.

Maintaining and balancing cross-border intercompany accounts between our subsidiaries by verifying, allocating, posting, and reconciling transactions; resolving discrepancies.

Maintaining the general ledger by transferring subsidiary accounts; preparing a trial balance, and reconciling entries.

Preparing financial reporting and financial analysis focusing on key performance indicators.

Preparing consolidated financial statements, variance analytics, and corresponding working papers and schedules.

Reviewing monthly reconciliations of bank accounts to accounting system.

Liaising with bank contacts on any issues or concerns that may arise.

Owning our revenue cycle, including reviewing weekly credit card receipt to cash reconciliation records, ensuring all manually charged customers are accurately charged on-time, and assisting our sales team with refunds and modifications where necessary.

Preparing audit working papers and liaising with external auditors.

Preparing data-driven reports that contribute operationally to the growth of the Company.

Testing and adhering to the Company's internal financial and operational controls and policies.

Providing ongoing support for process improvement and change management projects as the subject matter expert on the accounting requirements through the implementation, communication and training for internal stakeholders.

Ad hoc reporting and other duties, as required.
What you may have:
Bachelor's degree in a relevant field (finance, accounting, business);

CPA designation;

5+ years of Accounting experience;

Experience managing a team of accountants to a deadline;

Value operational excellence and doing things right;

Be self-motivated, independent, and deadline-oriented;

Clear, concise, articulate, professional verbal and written reasoning and storytelling skills to communicate effectively to audiences at all levels of the organization.
Serious bonus points if you have:
Designing and implementing SOX-Compliant internal controls;

Experience in internal or external audits of public companies;

Strong technical experience with US GAAP.
What you will find here:
Compensation is one of the main components of Clio's Total Rewards Program. We have developed a series of programs and processes to ensure we are creating fair and competitive pay practices that form the foundation of our human and high-performing culture.

Some highlights of our Total Rewards program include:
The expected salary range* for similar roles within Clio is: 85,800 - $120,900 CAD

Competitive, equitable salary with top-tier health benefits, dental, and vision insurance

Hybrid work environment, with encouragement for local Clions (Vancouver, Calgary, Toronto, and Dublin) to be in office min. once per week on our Anchor Day.

Flexible time off policy, with an encouraged 20 days off per year.

$1800 per year towards wellness and a $500 work from home stipend at the start of employment

$2000 annual counseling benefit

RRSP matching and RESP contribution

Clioversary recognition program with special acknowledgement at 3, 5, 7, and 10 years
*Please note that the expected new hire salary range provided is derived from a group of like roles within Clio. The final offer amount for this role will be dependent on geographical region, applicable experience, and skillset of the candidate.
Diversity, Inclusion, Belonging and Equity (DIBE) & Accessibility
Our team shows up as their authentic selves, and are united by our mission. We are dedicated to diversity, equity and inclusion. We pride ourselves in building and fostering an environment where our teams feel included, valued, and enabled to do the best work of their careers, wherever they choose to log in from. We believe that different perspectives, skills, backgrounds, and experiences result in higher-performing teams and better innovation. We are committed to equal employment and we encourage candidates from all backgrounds to apply.
Clio provides accessibility accommodations during the recruitment process. Should you require any accommodation, please let us know and we will work with you to meet your needs.
Learn more about our culture at clio.com/careers