Chief Product Officer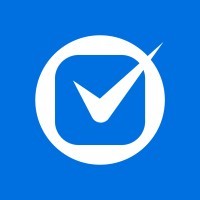 Clio
Product
United States · Remote
Posted on Thursday, October 20, 2022
Imagine you could personally change the future of the legal and judicial system for all. As the Chief Product Officer at Clio, your leadership experience and Product expertise will directly impact access to legal services; provide lawyers with the freedom to practice the way they want, and ensure that underrepresented groups in our society get the advocacy they deserve. You will play an instrumental role in helping Clio in its mission to "transform the legal experience for all."
We are in search of a leader with a history of owning product vision, scaling existing products, and building new ones from concept to successful delivery and market leadership. You are an inspiring leader and strong communicator who knows how to build and lead high-performance teams and has the capability to articulate and present a clear and compelling vision internally across Clio and externally as the voice of our customers.
As a member of our Executive team reporting directly to the CEO, the CPO is responsible for the company's full product vision and shares the responsibility to drive growth and revenue.
What you'll work on:
Defining the overarching product vision, strategy, and ongoing roadmap(s) consistent with Clio's overall strategic objective and growth plans

Expanding Clio's product offering by successfully identifying, prioritizing, launching and growing new products that have a significant impact on outcomes for lawyers and the legal profession

Analyzing and championing the voice of the customer – translating customer pains into opportunities to create solutions the customer cannot yet articulate

Engaging functional leader peers in a regular strategic dialogue or process to ensure alignment on direction and to elicit key adjustments to the roadmap where appropriate

Soliciting and incorporating indirect customer and market feedback across key customer-facing functions

Scaling high-performing and mission-driven Product Management and Design teams, who can operate externally to discover as well as internally to deliver world-class products. Building, hiring, coaching, developing and retaining the PM/Design leadership of today and the future at Clio.

Designing measurable tactical and strategic indicators of success that include data-driven inputs and outputs that will help serve expected growth in new and legacy customers.

Supporting M&A of new products to add to Clio's product offerings where we assess that M&A is the right tool for accelerating our product vision

Ensuring that the entire company understands the vision and direction for the product by building understanding and alignment across the organization around what we're prioritizing in Product (and what we're not)

Partnering closely with Chief Technology Officer, CEO, and broader Executive Team
About you:
Experience as VP, Product or higher at a high-tech or SaaS company

Effectively influence, partner, and communicate cross-functionally with engineering and financial business teams across a company to set and deliver on product vision

History of building and coaching high-performing teams who are motivated to do better and think bigger as a result of your leadership

Ability to think and operate at a "strategic level," but drive execution on a "tactical level" with the willingness to roll-up sleeves

Data-driven mindset and highly analytical with the desire and ability to dig into metrics to derive insights and drive decisions

Multi-product experience with a focus on successfully linking arms with marketing and sales to drive alignment

Experience in M&A lead growth, decision-making and integration is a plus
Diversity, Inclusion, Belonging and Equity (DIBE) & Accessibility
Our team shows up as their authentic selves, and are united by our mission. We are dedicated to diversity, equity and inclusion. We pride ourselves in building and fostering an environment where our teams feel included, valued, and enabled to do the best work of their careers, wherever they choose to log in from. We believe that different perspectives, skills, backgrounds, and experiences result in higher-performing teams and better innovation. We are committed to equal employment and we encourage candidates from all backgrounds to apply.
Clio provides accessibility accommodations during the recruitment process. Should you require any accommodation, please let us know and we will work with you to meet your needs.
About Clio
At Clio, we are on a mission to transform the legal experience for all. As the world's leading provider of cloud-based legal software, we provide lawyers with low-barrier, affordable solutions to manage and grow their firms more effectively, more profitably, and with better client experiences. Through the cloud, we believe that we can help create a more inclusive legal community and a more equitable legal system.
We are an award-winning team that has been recognized as one of Canada's Best Managed Companies, Canada's Most Admired Cultures and has topped Fast Company's list of Most Innovative Companies. In line with our mission, we've been up to some big things, including becoming a multi-product company, launching a $1 million COVID-19 Legal Relief Initiative, and most recently, securing a US$110M Series E funding round and a USD $1.6B valuation.
This is a historic moment in the growth of legal technology! As the first legal practice management unicorn globally, and one of only a handful of Canadian unicorns, this is only the beginning. If you've ever wanted to do the best work of your career, while having a meaningful impact in the lives of others, then Clio is the place for you.