Marketing Manager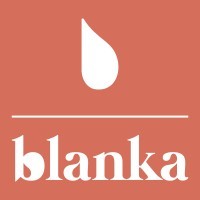 Blanka
Marketing & Communications
Vancouver, BC, Canada
Posted on Tuesday, September 12, 2023
Blanka is a Vancouver-based tech company disrupting the e-commerce space. Using our custom platform, we help entrepreneurs launch their own branded product line in a matter of minutes. We are hiring a Marketing Manager to oversee key marketing channels to help us realize our vision of enabling entrepreneurs around the world to launch their own brand. This full time position will be hybrid remote and in-person in our Vancouver office.
We are looking for an eager and creative marketing guru with strong copy writing skills to develop strategies for and monitor performance across digital channels including social, email, content, partnerships and affiliates. As a Marketing Manager with experience in growing such channels, you will help achieve Blanka's vision under the guidance of Blanka's CMO.
The main objective of this role is to assist with the growth of Blanka's customer base and nurture its existing one. In addition, you will oversee and effectively manage a growing team of channel experts, following and helping to evolve prescribed procedures and processes. In this innovative and exciting role you will get to learn more about the tech industry and flex your content and creative muscles helping to bring new ideas to the table. If you're excited about joining a start-up at the ground floor, and working with a team of values-driven, seasoned founders, then keep reading!
YOU'RE EXCITED ABOUT THE ROLE BECAUSE…
You will manage a growing marketing team to deliver on Blanka's marketing and growth objectives
You will create exciting, valuable and engaging content for our website and blog focusing on driving traffic and conversions for our target audience
You will execute marketing campaigns from ideation to completion, closely monitoring and analyzing their effectiveness
You will focus on customer acquisition by experimenting and testing a variety of organic and paid channels including but not limited to social media, email, partnerships and affiliates, website content, and other performance marketing opportunities
You will help create and manage a marketing calendar, working closely with our our tech and production teams
You will analyze customer behavior across all channels, and adjust content accordingly to drive growth
You will strive to find efficiencies in our marketing processes
You will apply knowledge and experience to drive growth
You will provide outstanding work you will be proud of
WE'RE EXCITED TO HAVE YOU BECAUSE…
You have experience managing a marketing team
You are a content superstar who can confidently write unique and engaging copy with strong knowledge of SEO best practices
You have experience in helping create strategy and aren't afraid to experiment to meet Blanka's key growth objectives
You have experience analyzing and using data to segment messaging and move people through the funnel
You strive to maintain the highest level of quality in your work
You have experience in digital marketing and advertising
You have experience working with ecommerce and sales functions
You will seamlessly integrate with other teams in order to create cohesive marketing opportunities to execute
You have the ability to work both independently with guidance from your manager and collaboratively with teams as needed
You want to work in a fast-paced environment fueled by innovation and fun
You are never satisfied with the status quo because you have insanely high standards
You are always looking for ways to learn and develop your skill-set, and you have a strong desire to receive 1:1 coaching and mentorship
You have the ability to take feedback, and action necessary changes quickly and effectively
You have excellent time management and planning skills
You are an early adopter of tools and technologies that enable you to create best-in-class content
You are fluent in both spoken and written English
Experience:
Marketing Management: 2 years (required)
E-commerce: 2 years (required)
Work Location: In person