Team Lead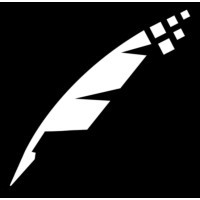 Bit Quill
Sales & Business Development
Vancouver, BC, Canada
Posted on Saturday, February 18, 2023
Improving is a 15+ year technology management and consulting services firm deeply rooted in our commitment to establishing trust. We live out our values of Excellence, Dedication, and Involvement by providing each of our 1500 members across 16 locations on two continents a variety of opportunities and programs to grow in a way that's befitting their unique talents and interests, while supporting each one's unique path in life.
Improving Vancouver's data and cloud team has been building strong relationships and expert technical knowledge with clients such as start-ups and established multi-nationals since 2017. From architecture to infrastructure to low level connector, we innovate and build out the world's data ecosystems. We value kindness, engagement, a resourceful perspective, and fresh ideas. We thrive on crafting technical excellence.
Culture is a big deal with us so after signing on, expect an exceptional onboarding experience where you'll get to know everybody, be invited to virtual & in-person social events as well as company sync-ups where you'll learn what's going on in business and engineering and be invited to ask questions. You'll also be supported in developing your Growth Plan which weaves together your "unique set of skills" and your career development - think of courses, shadowing, coaching and being involved in the community! Your growth is huge for us because we would love to be inspired and learn from your insights and learning.
MEET SOME OF US via this YouTube playlist!:
The Team Lead role gives you the opportunity to showcase your unique approach and tactics to inspiring and enabling the team, while concurrently managing technical projects and expanding the relationship with our client. During the interview expect rich discussion, not trick questions, to feature your relevant experience, leadership approaches, and tech you've worked with. Your interviewers are smart and caring people who want to help you clarify your strengths in as close to a real-world context as we can make within the larger interview experience.
WATCH A REAL LIFE TEAM LEAD talk about the role!:
What does a Team Lead do day-to-day
Being the project point of contact from beginning to end
Championing the customer's needs within Improving Vancouver
Running Agile ceremonies
Helping team members unblock
Living out Improving Vancouver's best practices from engineering to client service
Inspiring learning within your team
Technical Acumen Responsibilities
End to end hands-on technical oversight
Provide technical guidance to both our team and customer
Ensure projects follow software development lifecycle best practices
Be the team's gatekeeper of quality for all stages of the project
Ensure team meets a high bar of programming standards
Delivery & Execution
Successfully manage a single project from kickoff to final delivery
Manage and be accountable for scoping, time estimation, scheduling, and resource assignment
Lead a team to efficiently deliver results
Collaborate with the Development Manager to meet or exceed their client expectations
Use clear and timely communication to keep all stakeholders well informed
Own the development process for the project team
Leadership
Coach team members in technical, delivery, and leadership skills
Proactively identify root causes and their sustainable solutions
Represent your team to other departments to provide updates and prioritization
Align with but also evolve our best practices, knowledge base, policies and processes
Collaborate with Talent Acquisition on to find awesome folks like yourself!
Participate in the development of an inclusive, helpful, fun environment
Qualifications
B. Sc. in Computer Science, Software Engineering, or equivalent relevant education or experience
An ability to present and discuss ideas in a collaborative way
Excited to learn and solve challenging technology problems
Ability to occasionally travel to the US
2+ years experience leading a team of 3+ developers.
A polyglot with Java and/or C++ amongst languages you're familiar with
Nice to Haves
Technical leadership within your team, organization or industry
Proven record of on-time delivery of projects with a high degree of predictability and quality
Ability to foster relationships with our clients
Experience in SQL, databases and database connectivity.
Experience with Big Data and/or NoSQL experience.
Experience with AWS, Azure, and/or GCP a plus.
Experience with remote client stakeholders and development teams a plus.
Experience with JIRA, TFS or equivalent project tracking and planning tools.
Strong employee relationships are key to delivering to our partners as well as to creating a foundation for a truly welcoming and nurturing company culture. We have worked together to shape our work environment from the ground up, and value the culture that has resulted from it.
We are honoured to live and work on the traditional and unceded territories of the qiqéyt (Qayqayt) First Nation as well as all Coastal Salish Peoples including the ʷməθkʷəy̓əm (Musqueam) and sel̓íl̓witulh (Tsleil-Waututh).