Opportunities Coordinator Co-op (Go-To-Market)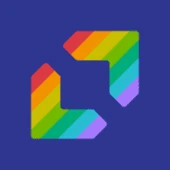 Appnovation
Toronto, ON, Canada
Posted on Thursday, October 19, 2023
Appnovation helps brands thrive through innovative, people-inspired experiences and solutions. By embracing the powerful combination of technology and agility, we seamlessly integrate strategy, experience, design, development and analytics.
We create standout digital experiences by collaborating with brands to understand the individual challenges and goals for every initiative. Focusing on our clients' customers, we effectively combine empathy, evidence and real-world insight so that solutions are derived from truth and meaning. Appnovation is an award-winning team dedicated to inspiring possibility.
We are looking for an Opportunities Coordinator, Go-To-Market (GTM) in a full-time capacity for an 8-month term. This is a Hybrid work setting- 2 days in office
THE ESSENTIALS:
Currently looking to complete a co-op term as part of your undergraduate program requirements.
Deeply interested in the business and technology spaces
Comfortable with working with messaging/video conferencing applications or equivalent (i.e. Slack, Zoom)
Able to search and find relevant information using advanced keyword search operators (i.e. Google search, Google Drive, Gmail, etc.).
You can cut through the noise of information and find what you need, quickly.
Curious and continually learning about current trends in business and technology and be driven to learn more; our business focus and offerings can and will change, so our team members must keep up as well.
NICE TO HAVE:
Experience using Salesforce
WHAT DOES APPNOVATION HAVE TO OFFER?
Appnovation's development teams are collaborative, friendly and open, and with varied work. We encourage development both professionally and personally! Aside from work, we offer a people and culture-orientated, fun and dynamic environment.
Here are a few more reasons why you should apply:
Work-life Balance
Lots of opportunities for personal and professional growth
D,E&I Initiatives Work that is challenging and rewarding, and the feeling of bringing real value to the company.
Lots of opportunities for personal and professional development.
Exciting and innovative projects to learn about.
The structure of the organization is flat which allows you to learn from many company leaders and have easy access to them.
Lots of snacks in the office, company socials, and lunch is provided some weeks!
Great company culture where everyone is welcoming, friendly, and easy-to-approach.
Thank you for your interest in a career with Appnovation Technologies! Please note that only those selected for an interview will be contacted.
At Appnovation, we recognize that diverse teams are the strongest teams. Diversity, Equity & Inclusion is not only something that we embrace - we celebrate it! We are proud to be an Equal Opportunity Employer and we encourage applicants from all backgrounds, lived experiences and industries to apply. Come join us at Appnovation, and learn more about how we stay true to our company values as we build better lives through better digital.
Accommodations are available upon request throughout the recruitment process.